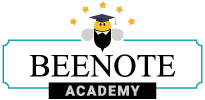 Link an Agenda to an Existing Event
To link an agenda to an existing event on your calendar, you must first have Google Calendar integration or Microsoft Outlook Calendar integration enabled.
This function is only possible when you plan a future meeting.
It is therefore not available when you start an immediate meeting.
1.From your Beespace, create a new meeting by clicking on

to the right of My Meetings or New Meeting at the top of your screen.
2.Click on Meet Later.
3.In the top left corner of the agenda, you will find a section reserved for your calendar (Google Calendar or Microsoft Outlook Calendar). Click on the small arrow to open the drop-down menu.
4.Select Associate with an existing event.
We are sorry that this post was not useful for you!
Let us improve this post!
Tell us how we can improve this post?