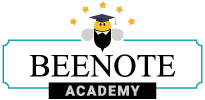 You are in a meeting and you don't have enough time to talk about the last topic? Simply postpone the topic to your next meeting.
NB. This function is available in Beeboard only.
1.Start and hold your scheduled meeting.
2.To change the topic in your meeting, click on the grey arrow in the options bar at the bottom of your current topic.
3.To postpone a topic, it is very important not to have changed the topic to open it. That is, from the moment you notice that you are going to run out of time to properly deal with your last item on the agenda, make sure you do not click on the grey arrow.

The same procedure applies if it is another agenda item (not the last one) that you decide to postpone to a later meeting. Just go over it. Do not click on the grey arrow to open it and do not check the box to the left of the title. Check the square of the next point you wish to handle.
If this is the last topic that is not covered, simply end the meeting without changing the topic or clicking on the box to the left of the topic.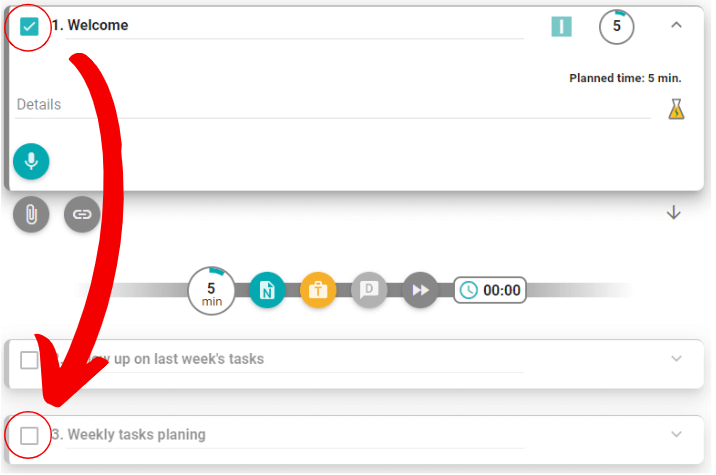 4.End your meeting by pressing Close Meeting or this icon

.
5 You will then be able to perform your attendance management. Click on Save.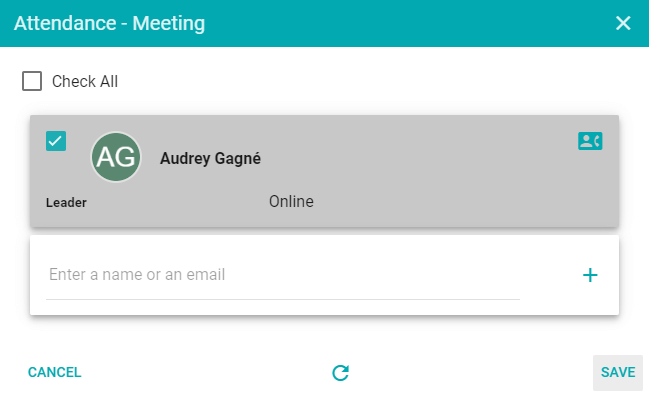 6.A new window will open to confirm your intention to close the meeting. Click on Close Meeting.

7.Beenote will then ask you if you wish to add the topic(s) that have not been covered in the Topics Registry. Click Yes.

Put the postponed topics on the agenda of the next meeting
When planning your next meeting, you can look for the postponed topics in the Topics Register and put them back on the agenda.
2.Click on Topics to the right of Agenda.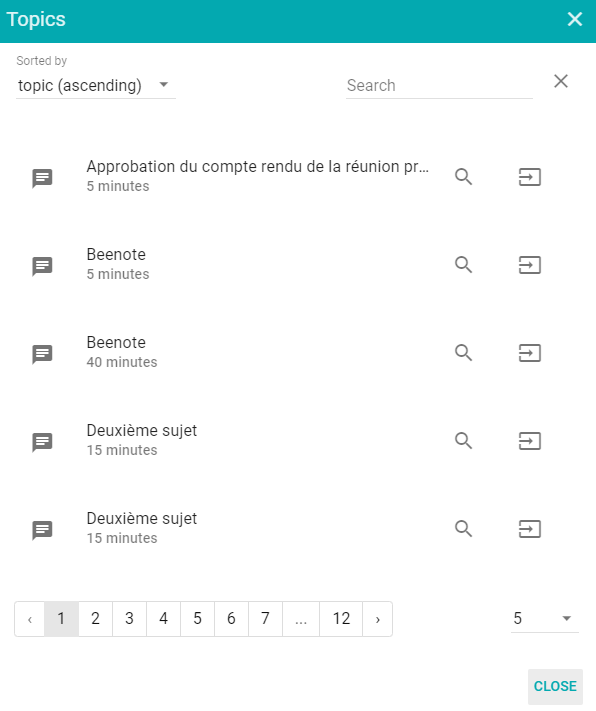 3.A new window will open. This will present all the topics that are in the Topics Registry. Choose the one you want to put on the agenda of the meeting by clicking on this icon

.
Blog that may be of interest to you: Six Strategies to Influence Others Towards Better Meeting Preparation
We are sorry that this post was not useful for you!
Let us improve this post!
Tell us how we can improve this post?