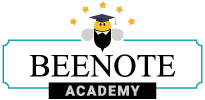 Thanks to Beenote, you can see the entire register of decisions taken at meetings.
Now it is possible to see all the decisions that were made in the meeting in the register.
Therefore, they are divided by the team they belong to.
Follow these few steps to get there:
1. To begin, go to the left menu and select the team for which you want to view decisions.
2. Then click on Registers.
3. Then, select the Decision Register.
4. Now you only have to consult the desired decision.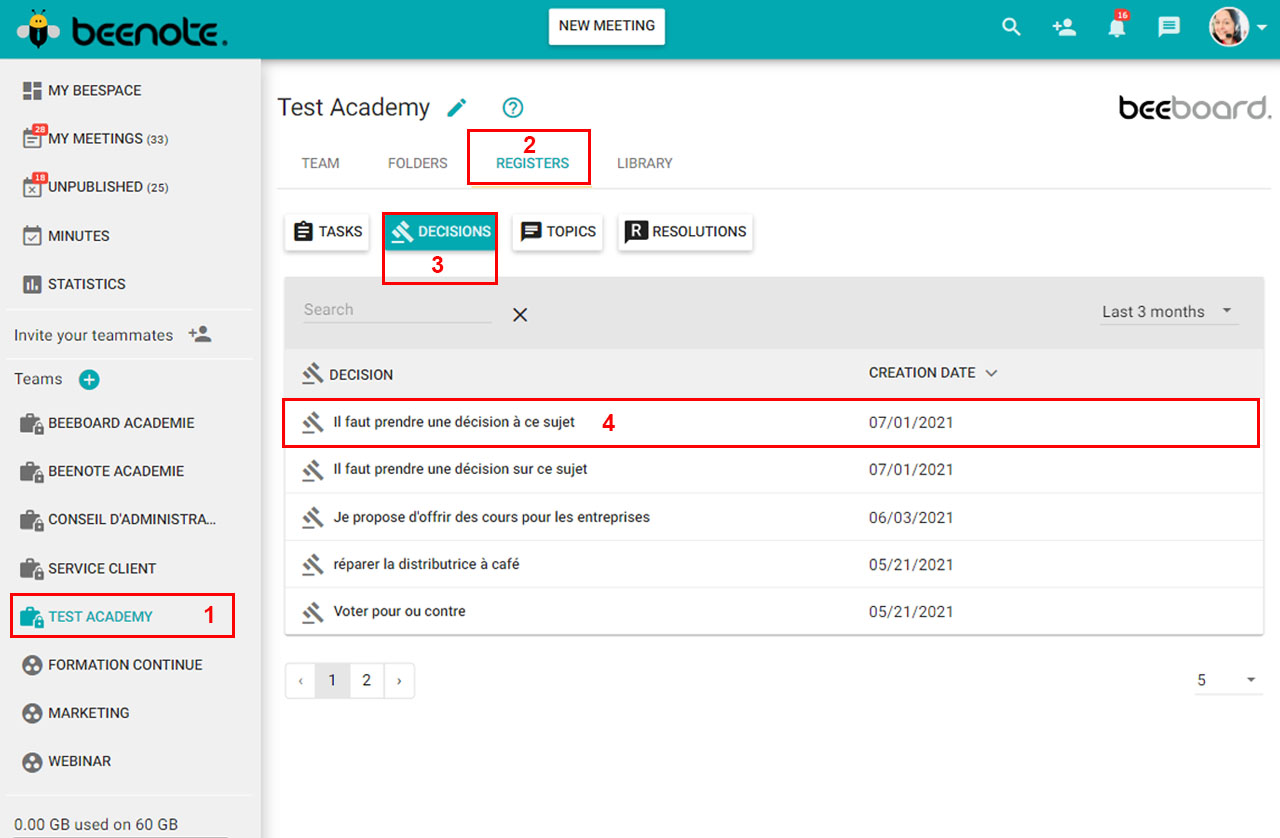 So, in the table that appears, you will find all the decisions that were made in meetings for this team.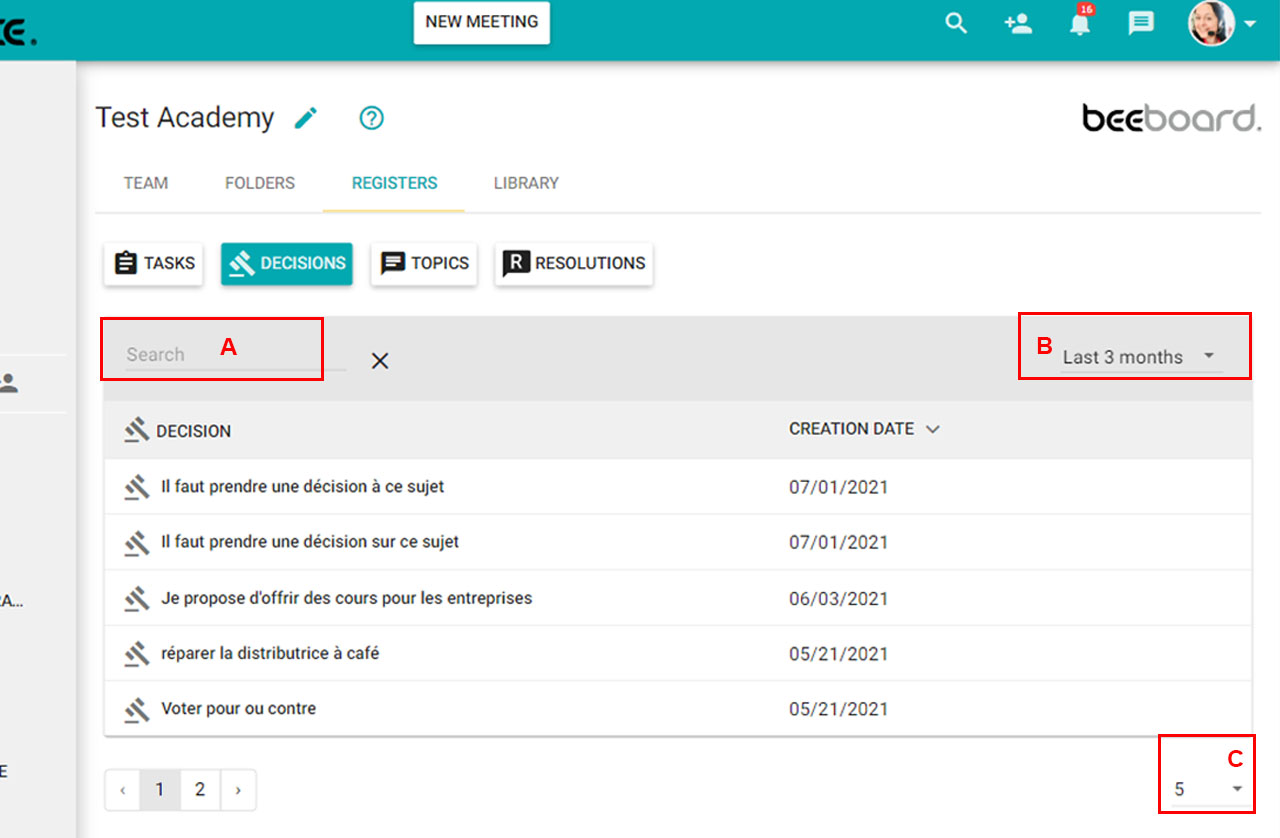 Search for a decision in the register
With the search option, you can easily locate the decisions you would like to consult.
Therefore, in the decisions register, it is possible to search by keywords, by date or to choose the number of decisions that will be displayed per page at the same time.
In addition, these search options will help you better find the information you are looking for.
Here are the search options available to you:
(A) Perform a keyword search.
(B) Focus your search, with the option to select a time period.
(C) Choose the number of decisions you wish to see at one time (5, 10, 25, 100).