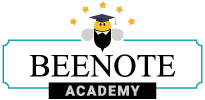 Note: The Resolution Register is a Beeboard feature.

Would you like to consult all the resolutions taken during meetings? Beenote makes it easy for you!
You can consult all the resolutions that were made at the meetings.
They are divided by the team to which they belong.
Follow these few steps to get there:
1.Go to the left menu and select the team for which you want to view resolutions.
2.Click on Registers.
3.Select the ResolutionsRegister.
4.All that remains is to view the desired resolution.
In the table that appears, you will find all the resolutions that were taken in meetings for this team.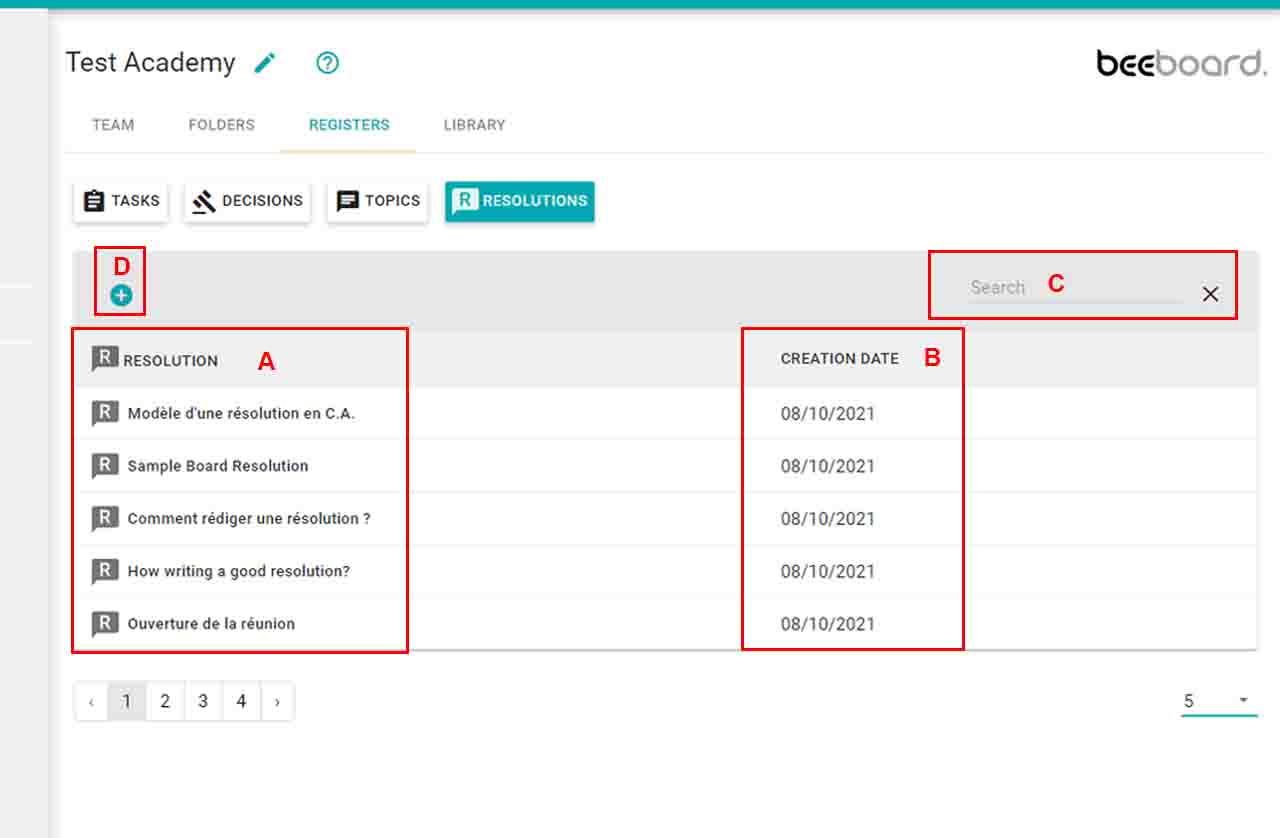 In addition, you can manage resolutions:
(A) Search for the desired resolution among others.
(B) Focus your search, with the option to select a time period.
(C) Search by keywords.
(D) To add a new resolution press on the icon

.
You can also choose the number of decisions you want to see on a page at the same time in the lower right corner (5, 10, 25, 100).
Also, the resolution register allows you to see all Approved, Denied and Postponed resolutions.
Here are the icons and their meanings:

  Resolution


Approved


Denied


Postponed

   Next steps