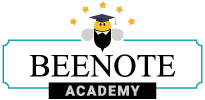 Organization Configuration
Accessing the Organization's Configuration
1.When you are in your Beespace, go to the right side of your page and scroll down the drop down menu, then press Setup.

It is important to note that only account managers and administrators will have access to this page.
If you don't have access to this page, simply ask your manager to change your status to have access.  
2.Select Organization. You will automatically be taken to the organization section.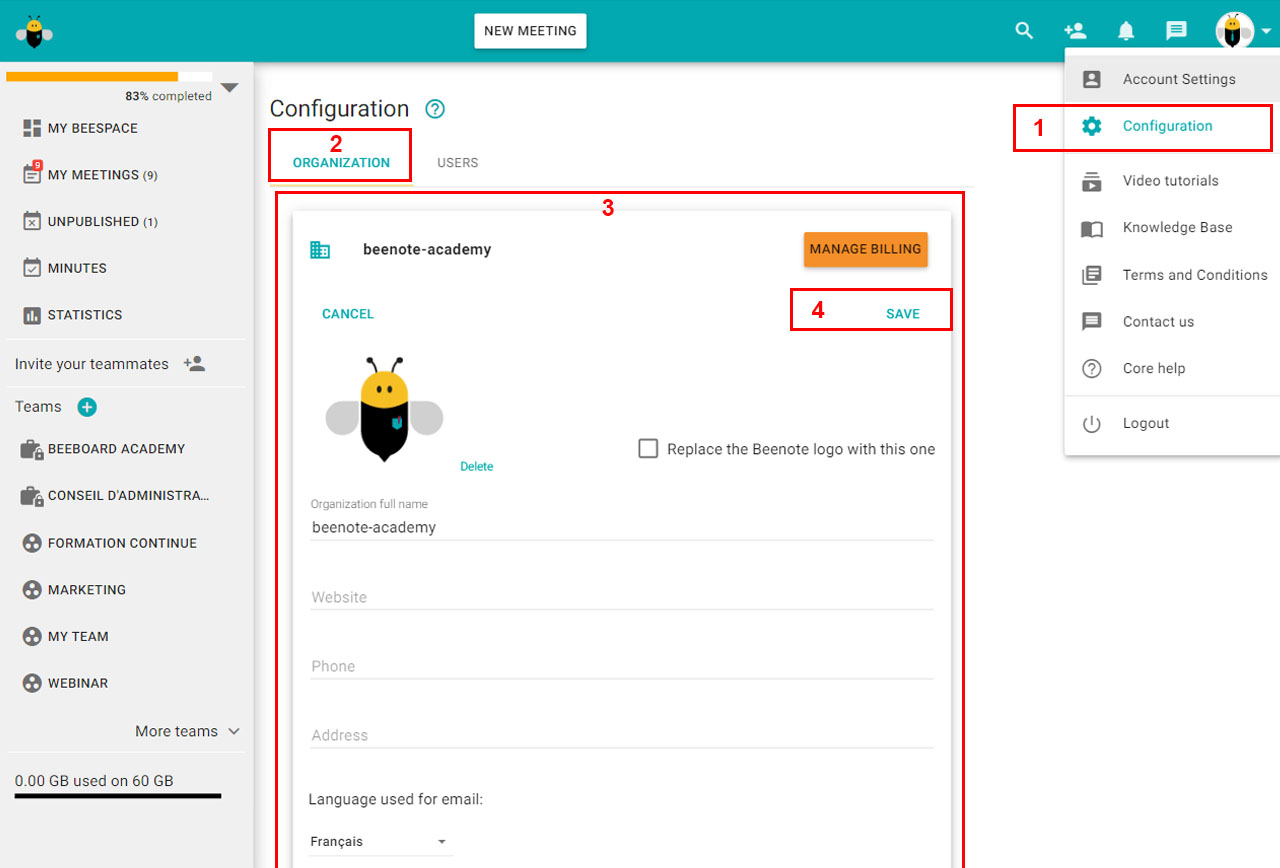 The organization's configuration will allow you to give:
– The organization's logo
– Name of your organization
– The link to your website
– Phone number
– The address
– Your preferred language (French or English)
– Time zone
– Change your logo compagny (Beeboard only)
3.You still have to fill in your organization's information such as logo, website, phone, address, language used, time zones, number of days before the warning for unpublished reports to choose.
4.Finally, click on Save to avoid losing your information.
Using your Organization's logo

To change the logo, simply select the bee image and then select your logo.  
Your logo will now be added to the minutes you produce.  
For those who have a Beeboard account, a box will appear with the following text: Replace the Beenote logo with this one.
Simply select your logo to replace it and it will be displayed in the navigation of our application (upper left corner). The logo will also be the same for your minutes.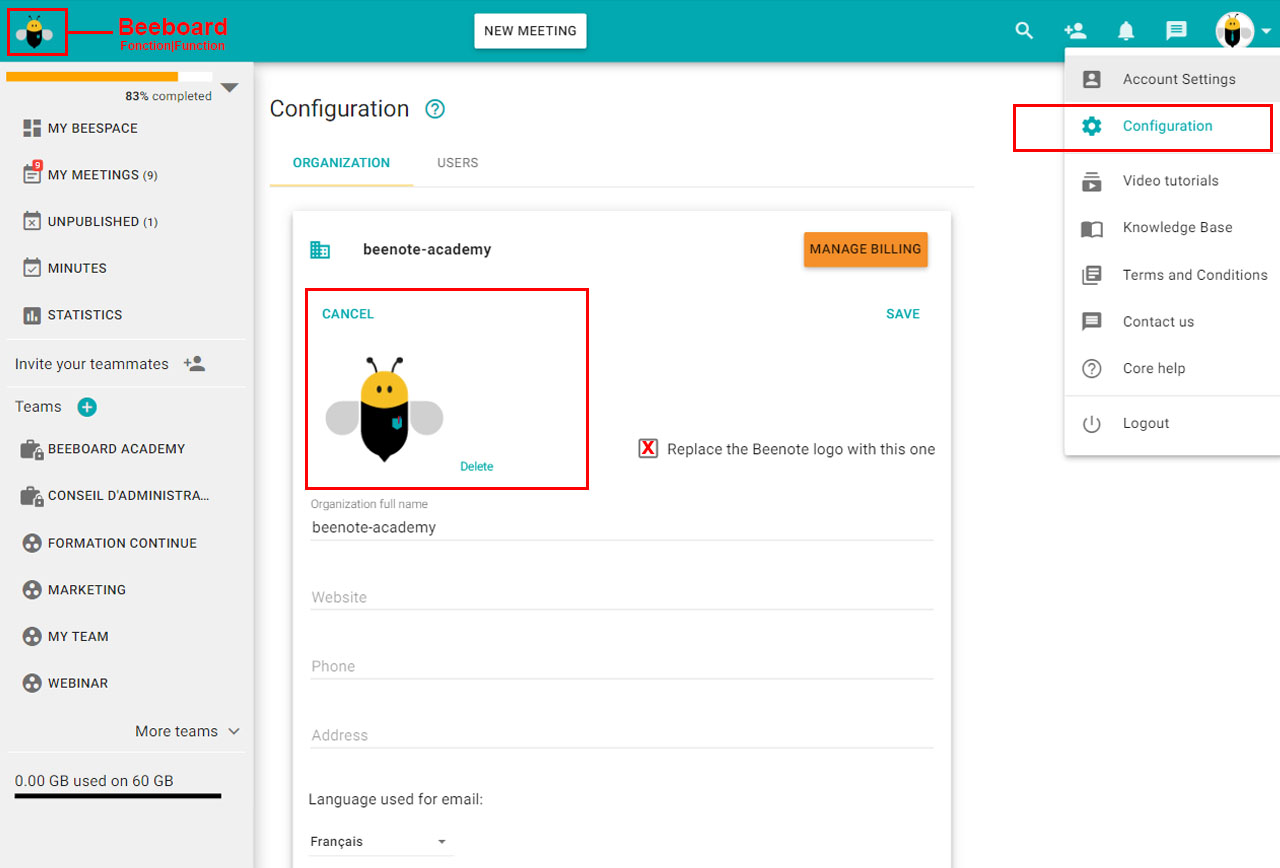 Then, click on Choose File to choose your own. You will need to adjust and place the logo to your liking.
Then press Save to save your settings.
Customize the application

In order for your organization's logo to appear in the upper left corner at all times, you must have a Beeboard account that offers this superior functionality.
Reminders for editing reports
In the bottom section, you will have the option to adjust the number of days before the warning for unpublished minutes.
That is, once a meeting is held, you will receive the warning after the number of days chosen for the reminder to edit the minutes to be edited and published.
Note: Only the account manager and the administrator have access to the organization's configuration.