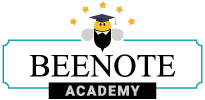 Organization Configuration
The organization configuration will allow you to give the full name of your organization, the link to your website, the phone number and the address. You can choose your favorite language (French or English) and a time zone.
As well, the organization's configuration will allow for a change in the logo that appears on agendas and minutes. Automatically, it is Beenote's emblematic bee that appears on it, but you could change it to replace it with your own organization's logo.
In the lower section, you will have the option of setting the number of days before the warning for unpublished reports. This means that once a meeting is held, you will receive a warning after the number of days you have chosen to remind yourself that you still have the minutes to edit and publish.
*This function is only available in Beeteam and Beeboard.
N.B. Only the Account Manager and Administrator have access to the organization's configuration.
Access the Organization's Configuration
1.When you are in your Beespace, go to the right of your page and scroll down the drop-down menu to the right of the bubble containing your initials.

2.Click on Configuration. You will automatically be taken to the section reserved for the organization.
We are sorry that this post was not useful for you!
Let us improve this post!
Tell us how we can improve this post?