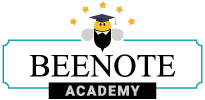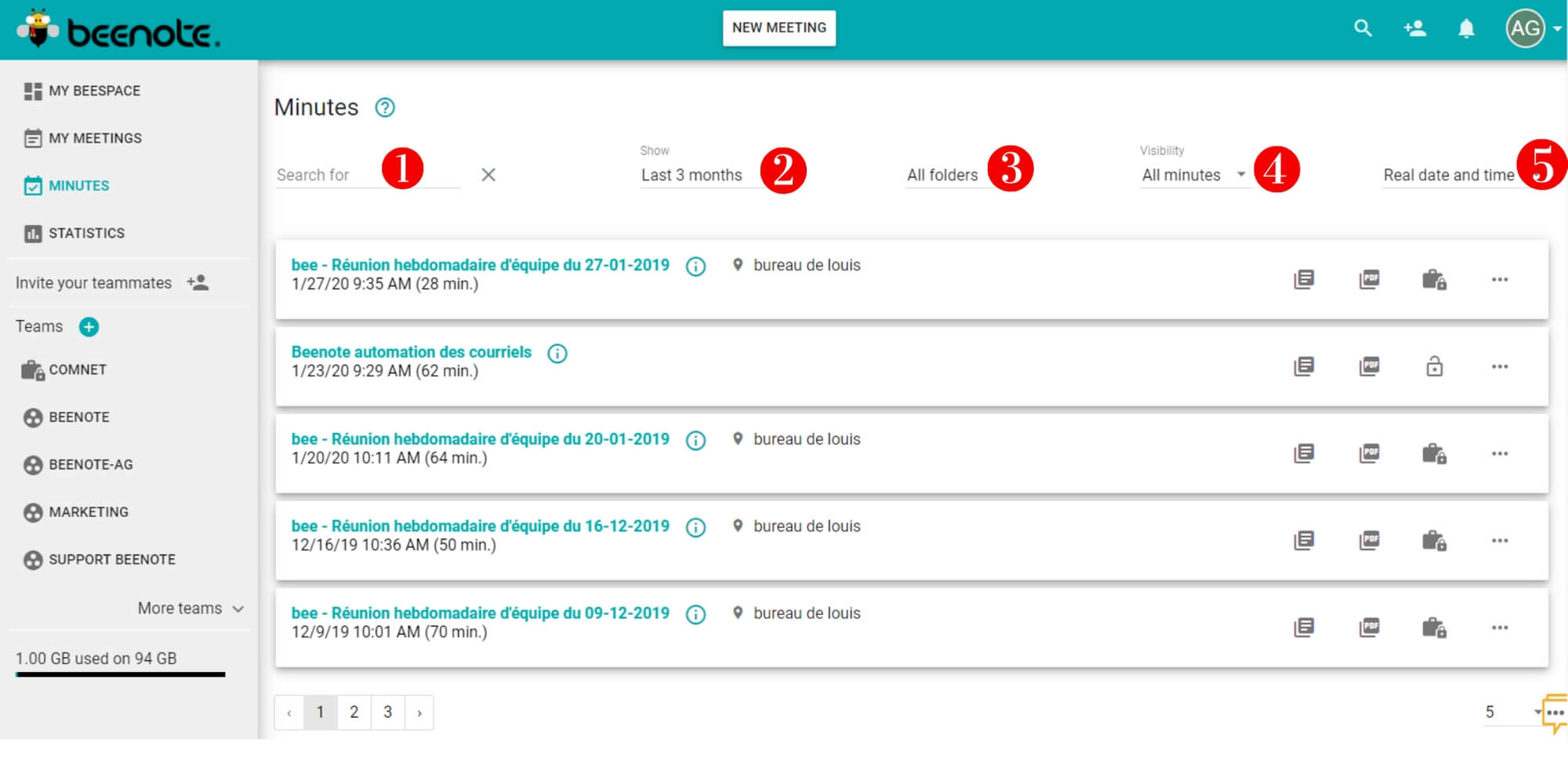 (1) If you know the name of the minutes you are looking for, enter it in this search bar. If you do not know the exact name, you can still search with a partial title.
(2) You can refine your search by selecting a period: Last month, Last 3 months, Last 6 months, Last year or All dates.
(3) Select the folder to which the minutes you are looking for belongs.
(4) You can narrow your search by selecting to see only the minutes corresponding to a certain parameter: All minutes, Visible to participants only, Visible to team only or Visible to the whole organization.
(5) Also, you can select whether you want to see the minutes according to the Actual date and time or the Scheduled date and time of the meeting.
In the bottom right corner of your page, you can also decide how many minutes will be displayed at the same time per page, i.e. 5, 10, 25 or 100.
Basic information
Each of your minutes will be presented in the following format:

First, you have the name of the meeting with the date and time it took place. Then you have the duration of the meeting in parentheses.

By clicking on this icon, the basic information about the minutes will be displayed: leader, partners, team and folder. You can also see who has consulted the agenda and the minutes.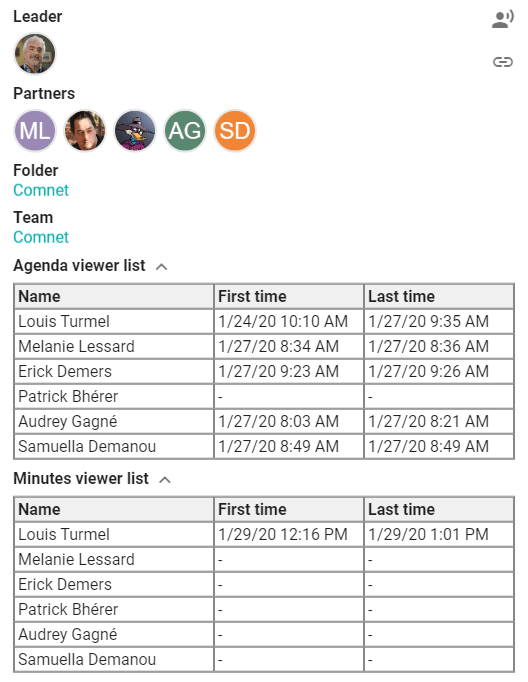 To access the minutes, click on the title of the meeting or this icon

.

It is possible to download the minutes in PDF format with Beenote by simply clicking on this icon​

.

: This means that the minutes is visible to the entire organization.

: This means that the minutes is visible to participants only.

: This means that the minutes is visible to the Beeboard team only.
For even more options, click on the three dots to the far right to open a drop-down menu of options.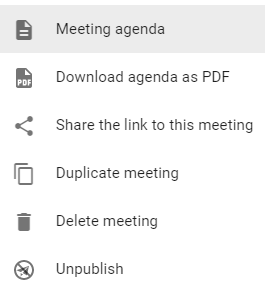 We are sorry that this post was not useful for you!
Let us improve this post!
Tell us how we can improve this post?