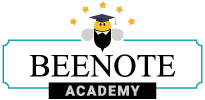 What you will find in this article:
With Beenote, you can assign tasks in meetings.
Whether they are personal or assigned to teammates, you can make sure you follow up after the meeting.
How to Assign Tasks in Meeting
1. When you are in a meeting and you want to assign tasks related to the topic, click on this icon

.
2. A new section will then be available.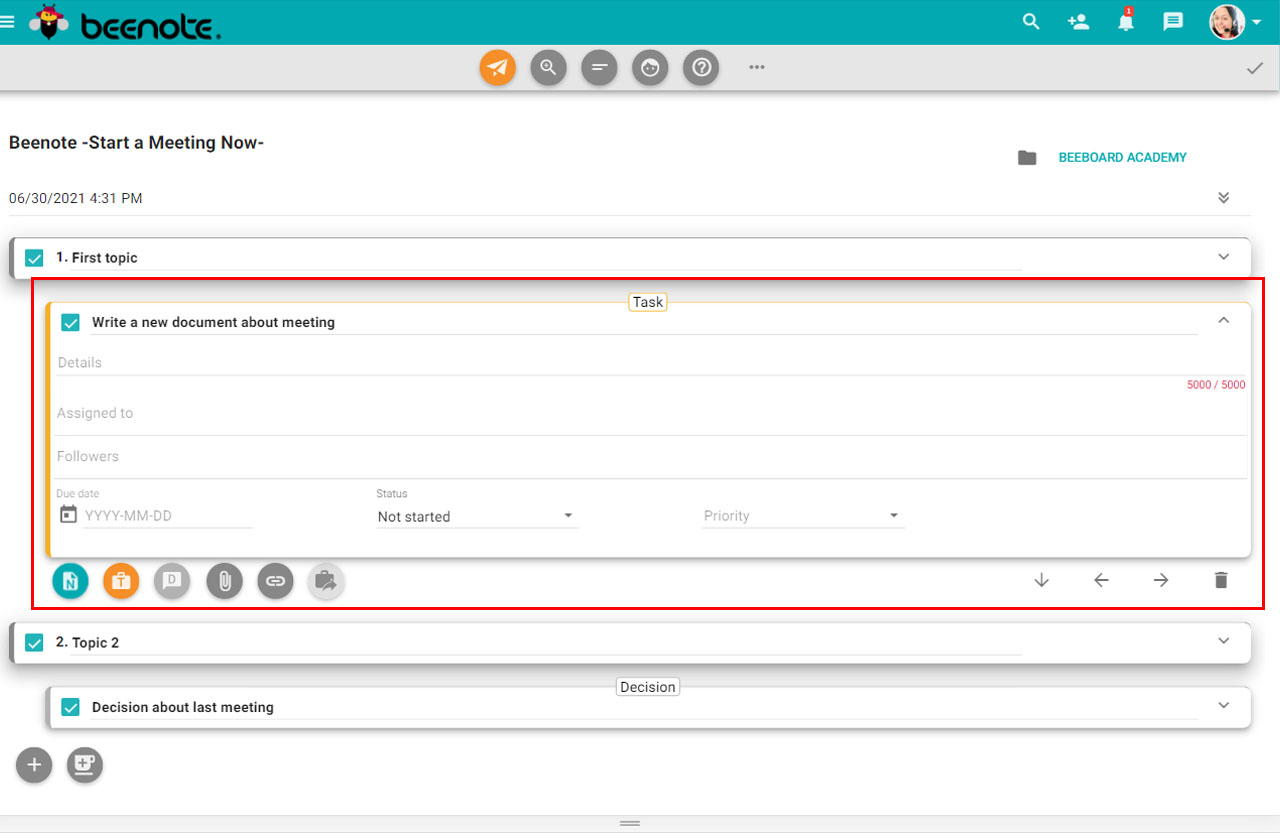 For the simplified version of the task assignment
(1) Enter the title of this new task.
(2) Indicate to whom you wish to assign the task, yourself or a teammate*.
*To be able to assign a task to one person or assign another person as an observer, the task must be linked to any file other than the Personal Folder. Why is this? It's easy to understand!
The Personal File is only for you. As its name indicates, this folder is personal, meaning that no other person has access to it. Therefore, you cannot name anyone other than yourself as being responsible for a task in this folder.
(3) Then, enter the details of this task by dictating the information via the audio recording option.
For the detailed version of the task assignment
(1) Click the arrow to the right of the section.

(2) You will then be able to enter more details about the task:
-Title
-Details
-Person responsible for the task (Assigned to)
-Observer(s)
-Deadline
-The status (Not started, In progress, Pending, Cancelled and Completed)
-Priority of the task.

You have assigned tasks, but they are no longer completely accurate? Do you need an update? You can change your assigned tasks! Always be up to date! 
How to edit assigned tasks
1. When you are in your Beespace, go to your My Tasks table. 
2. Find the task you want to edit and click on the title.  The complete task record will appear. 
3. Select the pencil icon in order to be able to change the information of this task (folder, responsible person, observer, deadline, status and priority). In addition, you can add or delete details and files about the task. 
Historique des modifications
You will be able to see the evolution of the task since the history of the modifications will be kept. Therefore, after modifying a task, there will be a new section identified by date. All the modifications will be accessible and it will be possible to consult previous versions of the assigned tasks.

   Next steps