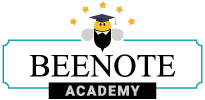 Note: Personal Notes are a Beeboard feature.

Taking personal notes in meetings is easy and searching through all notes can be done by name, date or keywords.
1. When your meeting is started, go to the meeting main menu and click on the 3 small dots:

2. The following menu will appear and you can select Personal Notes.
Taking personal notes during meetings
During the meeting, you may take personal notes several times. However, each time you want to take a new note, you have to go through the same process again.
After opening the Personal Notes window in the drop-down menu, click

to add the note.
You may find that a list of notes is displayed if you have previously made other notes.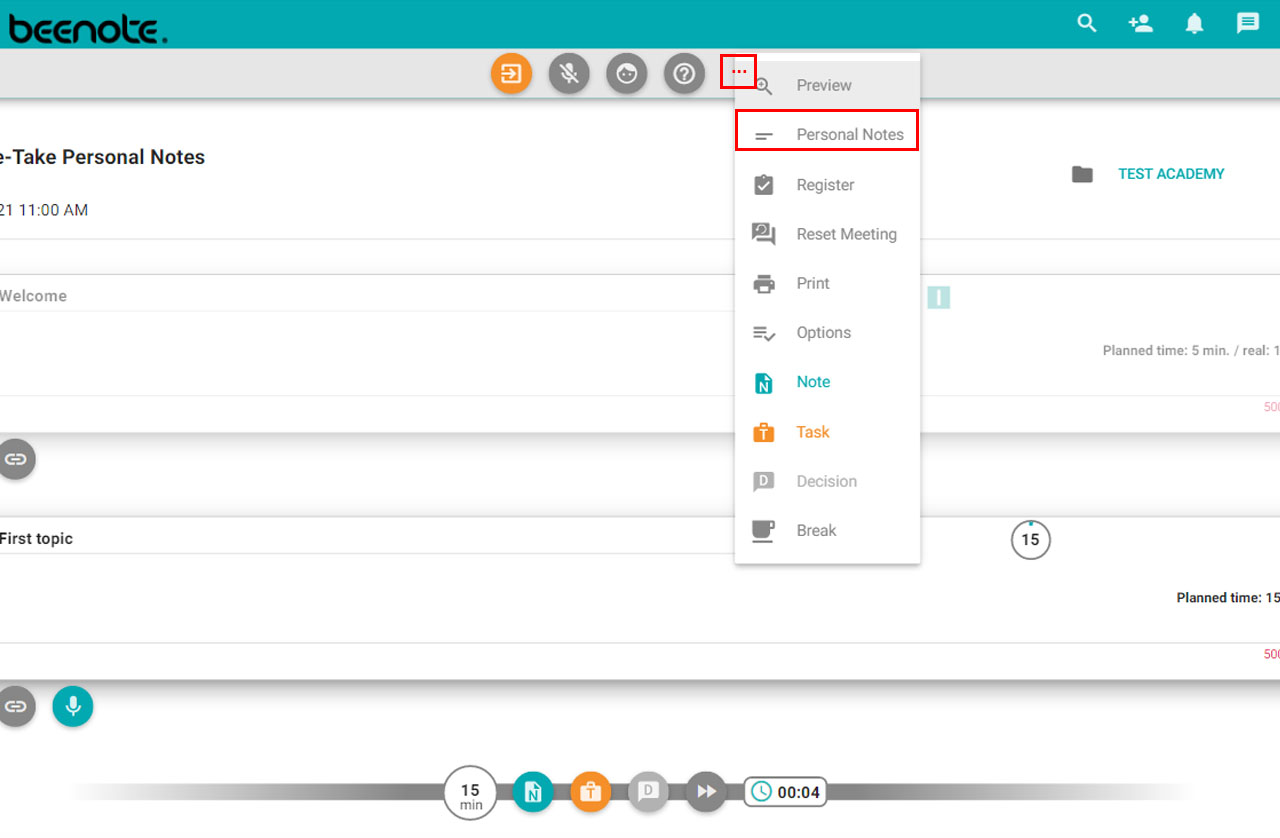 When your personal notes are created from a meeting, the meeting information adds to your Personal Notes Board in your Beespace for easier searching later.
In addition, each of the notes has several additional pieces of information that are displayed in the box such as:
– Date, time and title of the meeting
– Time you created the note
– Details of the personal note
– Copy and paste function to the clipboard
– The possibility to delete this note

Search for a personal note
Search can be done by name, date or keywords.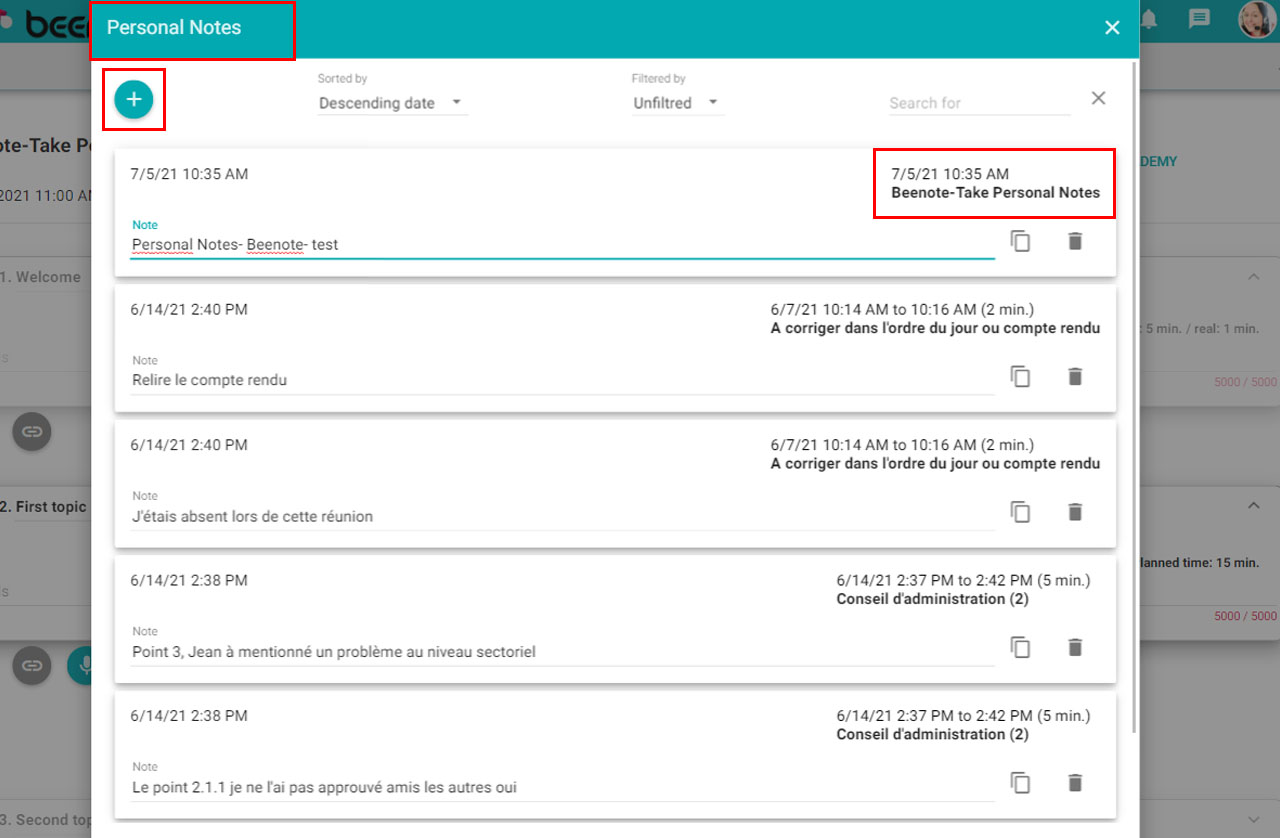 In addition, you can search by filters or by ascending or descending order.
Also, you can choose the number of notes displayed per page at the bottom right.
If you wish, it is possible to Export the complete list of personal notes to your computer.
Finally, to return to the meeting, press Close.
To Delete a personal note, simply press the icon

.