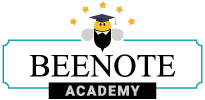 The Beespace is your personal dashboard for managing your meetings and tasks. This tool allows you to have a good overview of your governance management.
The functions of Beespace
In fact, the functions found in Dashboard allow you to quickly view meetings, teams, to-do lists, and personal notes.
In addition, it is possible to perform quick searches by keywords in meetings, tasks, or personal notes.
There are several important elements:
(1) The home page of your personal dashboard: Beespace
(2) All upcoming meetings in the next 7 days with a search tools by date and importance
(3) The list of your tasks and search tools by date and importance
(4) A directory of all your Personal notes (Feature of Beeboard only)
(5) The left navigation menu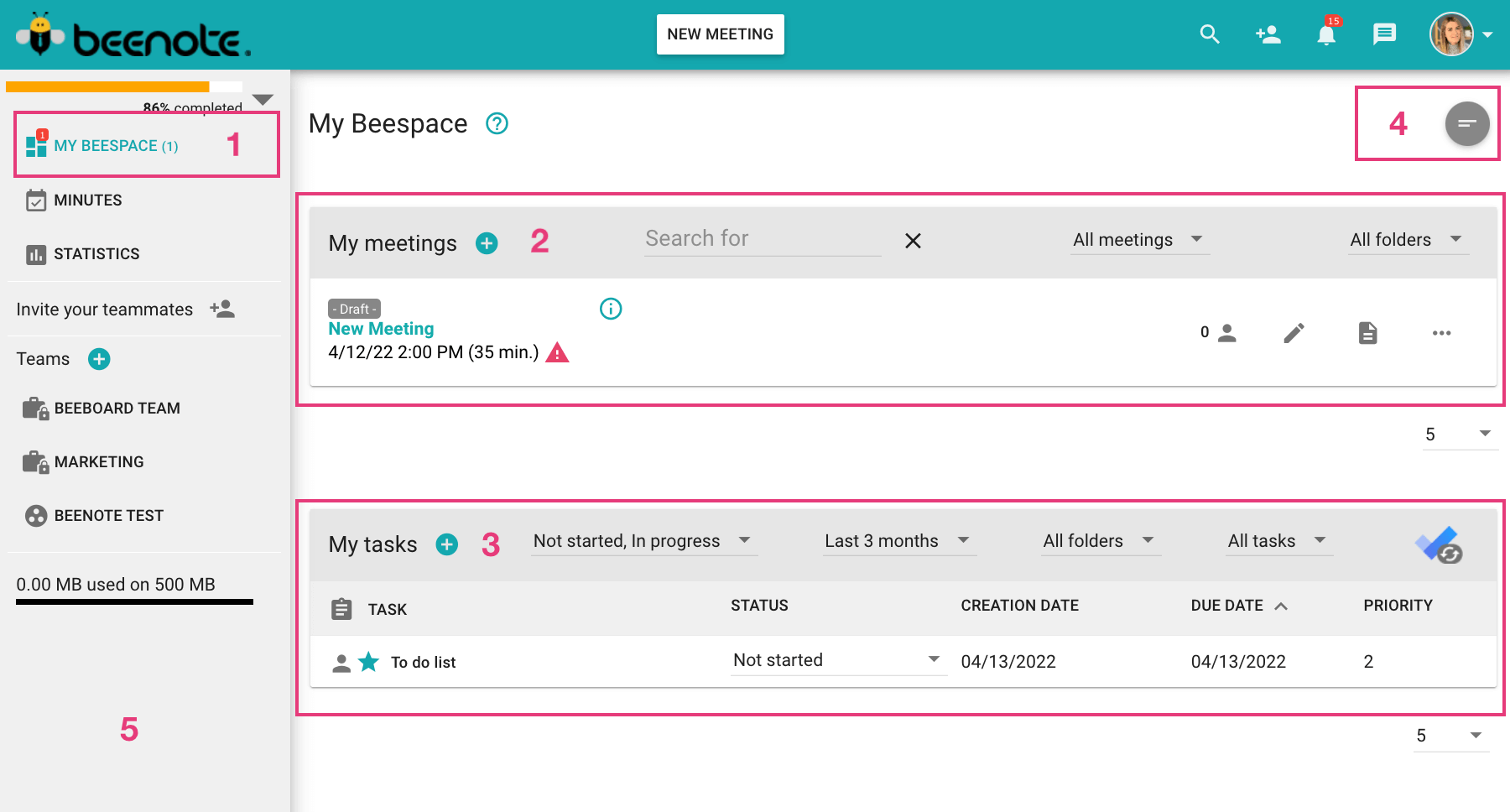 Next steps