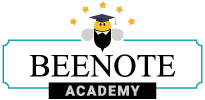 Publish Minutes of Meeting
Quickly, publish your minutes, right after your meeting, based on the agenda you just used in that meeting. Then, be ready for the next step.
How to Publish Minutes of Meeting
It is always helpful to have the minutes of a past meeting on hand.
At the end of every meeting, take a few minutes to write down your minutes and send it to all participants.
Beenote makes that easy for you! Just follow these few steps to achieve it quickly! 
1. First, go to Unpublished available in the left menu of your Beespace.
2. After, click on the name of the meeting for which you want to publish the minutes. It is also possible to change the name of the meeting.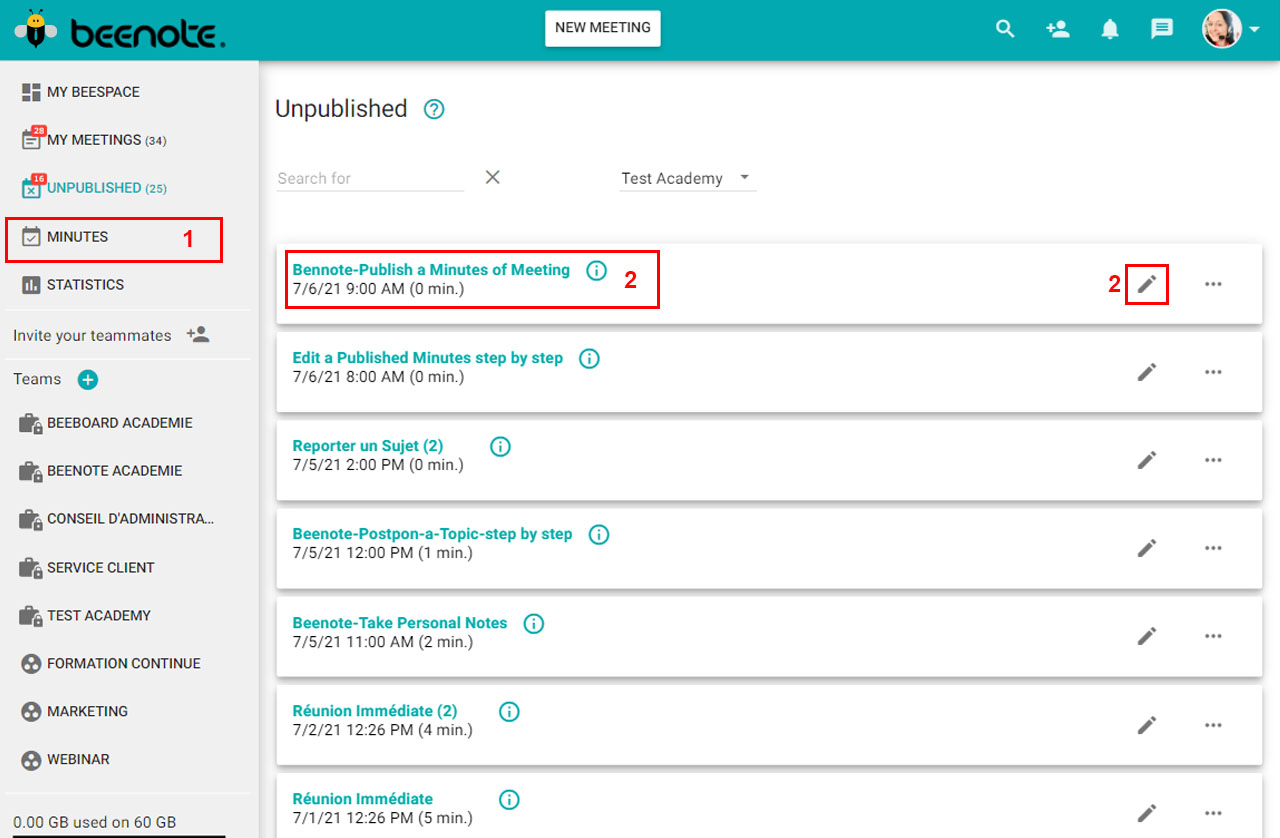 3. Then, press the arrow on the right of your screen. The full agenda of the meeting will be displayed.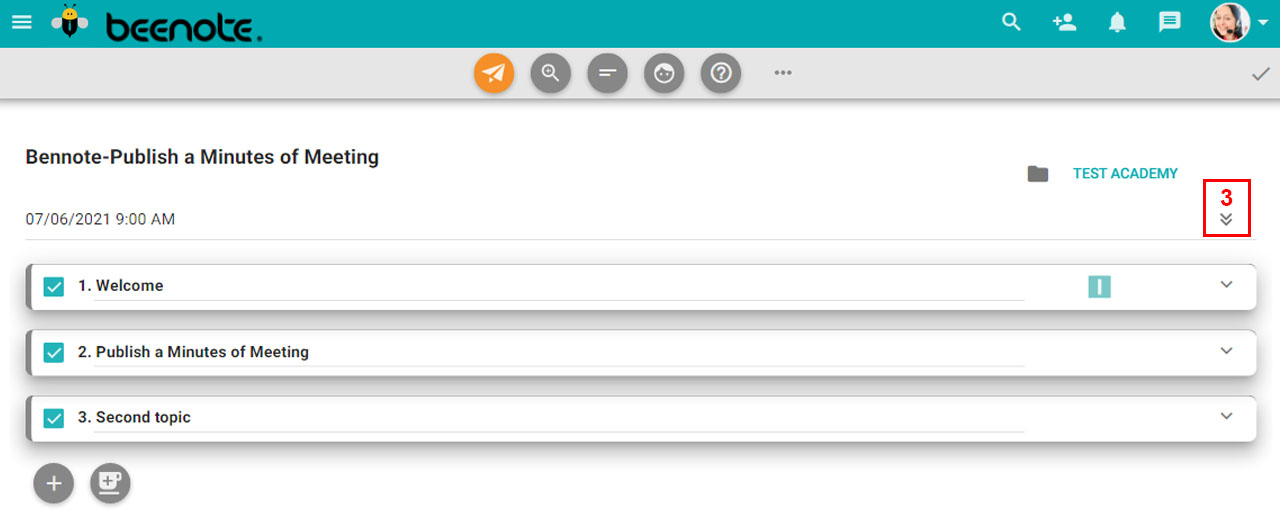 4. Now, fill in the missing details of the agenda.