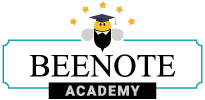 Upcoming Meetings Section
The Upcomning Meetings section is very similar to your Beespace. Like this one, it displays the list of planned meetings to which you are invited. However, all upcoming meetings are scheduled, not only those for the next days. It can potentially contain many meetings. That's why we have an option to limit the number of meetings displayed at a time. You can choose between 5, 10, 25 or 100 meetings at the same time (1).
This page is mostly useful for the meeting planner because it allows access to meetings that are planned later in time. You can search to find exactly the meetings you are interested in (2). If you work on multiple files at a time, you will particularly appreciate the possibility to filter the meetings displayed by files. (3) These functions greatly facilitate the planning work.
Surely, you will recognize the Beespace presentation:

(4) The same icon as the Beespace which allows you to know the number of people connected to the meeting, in real-time. Click on the icon that allows displaying the list of people connected to the meeting.
(5) Allows editing the meeting, if you have the rights.
(6) An icon to access your agenda and start your meeting.
(7) You will have access to additional features similar to Beespace. However, the Meeting Agenda option is added and is only used to get a quick view of the agenda.
(8) Add a new meeting
The video below will also explain how to view the general information on your agenda: the attendees, the meeting folder, the team, and the agenda consultation log.
We are sorry that this post was not useful for you!
Let us improve this post!
Tell us how we can improve this post?