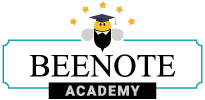 With the attendance management, you can adjust the list of people present remotely during the meeting.
First, it is interesting to know that at any time during the meeting, you can display the attendance management.
Clic on the button

,located in the upper menu of the meeting, to manage your attendance.
When the meeting ends, the attendance page is automatically displayed.
This allows you to validate who was present at the meeting and thus make a good attendance management.
You can then adjust the list of people present at the meeting, adding those who were not invited at the time of the initial planning.
In addition, you can manage the attendance by indicating whether the people invited were present or absent at the meeting.
As a result, you will even be able to see if people logged in to the meeting remotely in Beenote.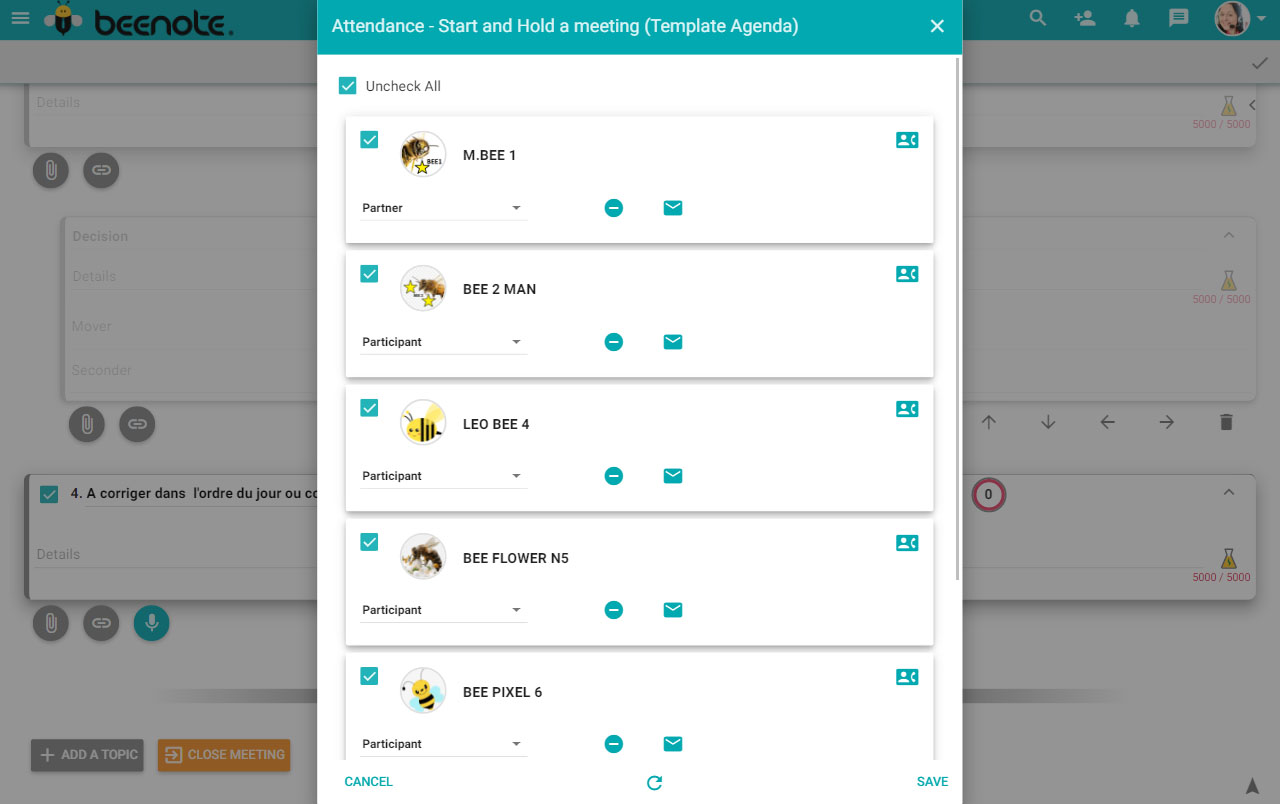 Manage attendance after the meeting
At this point, the agenda is awaiting review for final changes before the final minutes are sent out.
Therefore, this will be a good time to make final changes or validate attendance.
To manage attendance after a meeting, simply go to your Beespace.
Then select the Unpublished agendas tab.
To do so, select the desired meeting that is in the unpublished list in order to make the changes
Then press the Attendance button

located in the upper menu of the meeting to make the changes.
And, don't forget to Save the changes.
A suggestion: don't remove the absent persons from the list because this list indicates the presences and absences in the minutes.