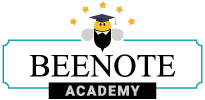 Do you have a schedule conflict that requires you to moving a meeting? You can easily change the meeting information such as the date and time as well as the participants.
Then, don't forget to send a new email to all participants to inform them of the meeting changes.
1. First, locate the meeting you want to edit in the My Meetings section.
2. Then, select the three small dots on the right of the table.
Then, several options will appear such as :
Download the agenda in Pdf
Share the link to this meeting
Duplicate the meeting
Move the meeting
Delete the meeting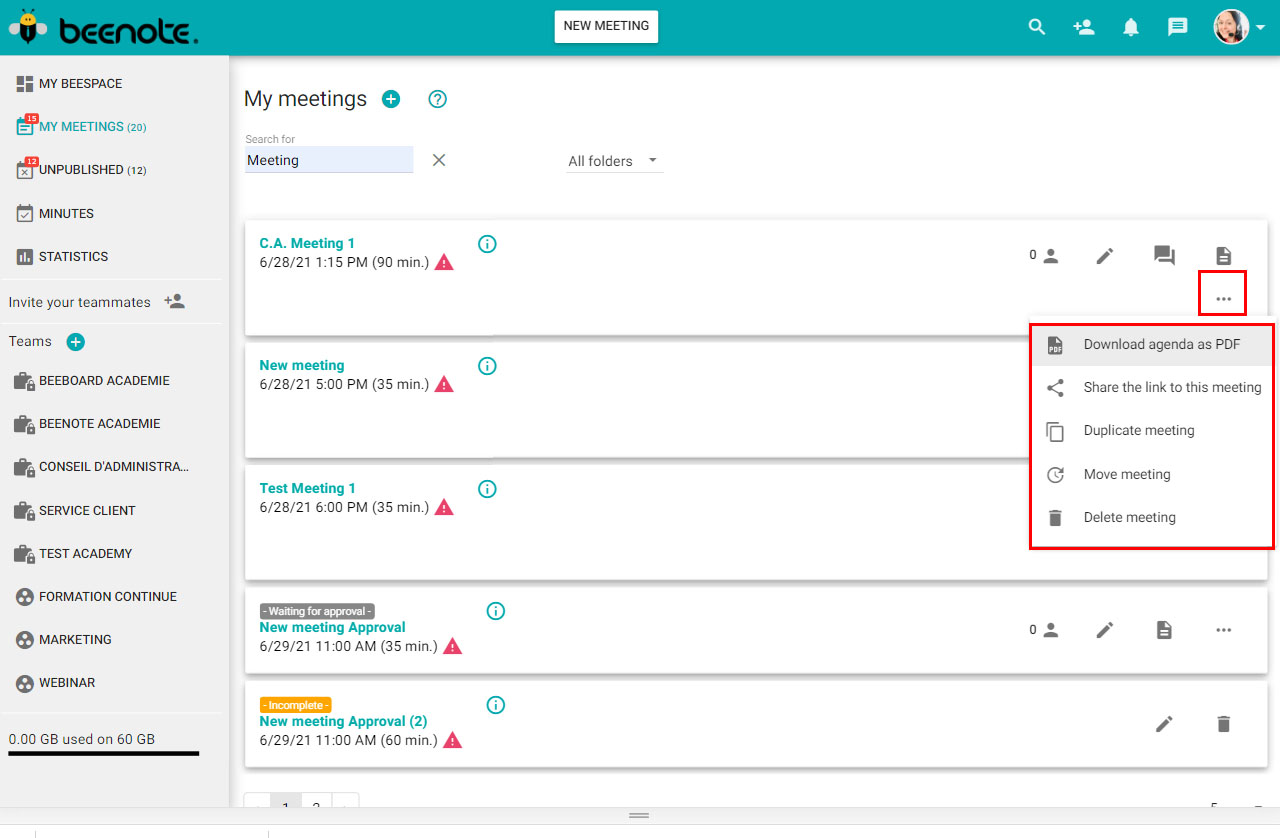 3. Now, the function we are interested in here is Move Meeting

. So, to modify the information of a meeting you have to press this button.
4. Then a new window will appear.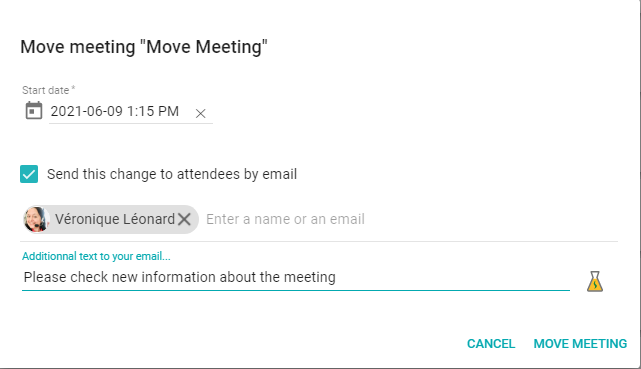 Now choose the new meeting date and time. 
However, note that until the meeting is scheduled, you can still make changes using the edit button

.
5. Also, don't forget to check the boxSend this change to to attendees by email to notify the people concerned.
6. Then you can add additional notes in the email that will be sent.
7. Finally, you can press Move Meeting to save all the new information.