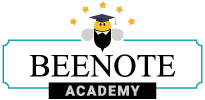 Upcoming meetings management is mainly useful for people who plan meetings. Thus, it allows access to meetings that are planned for the future. Also, it presents the list of meetings to which you are invited.
On the My Beespace homepage, you will see a My Meetings section where you will find all the meetings you are invited to or have scheduled.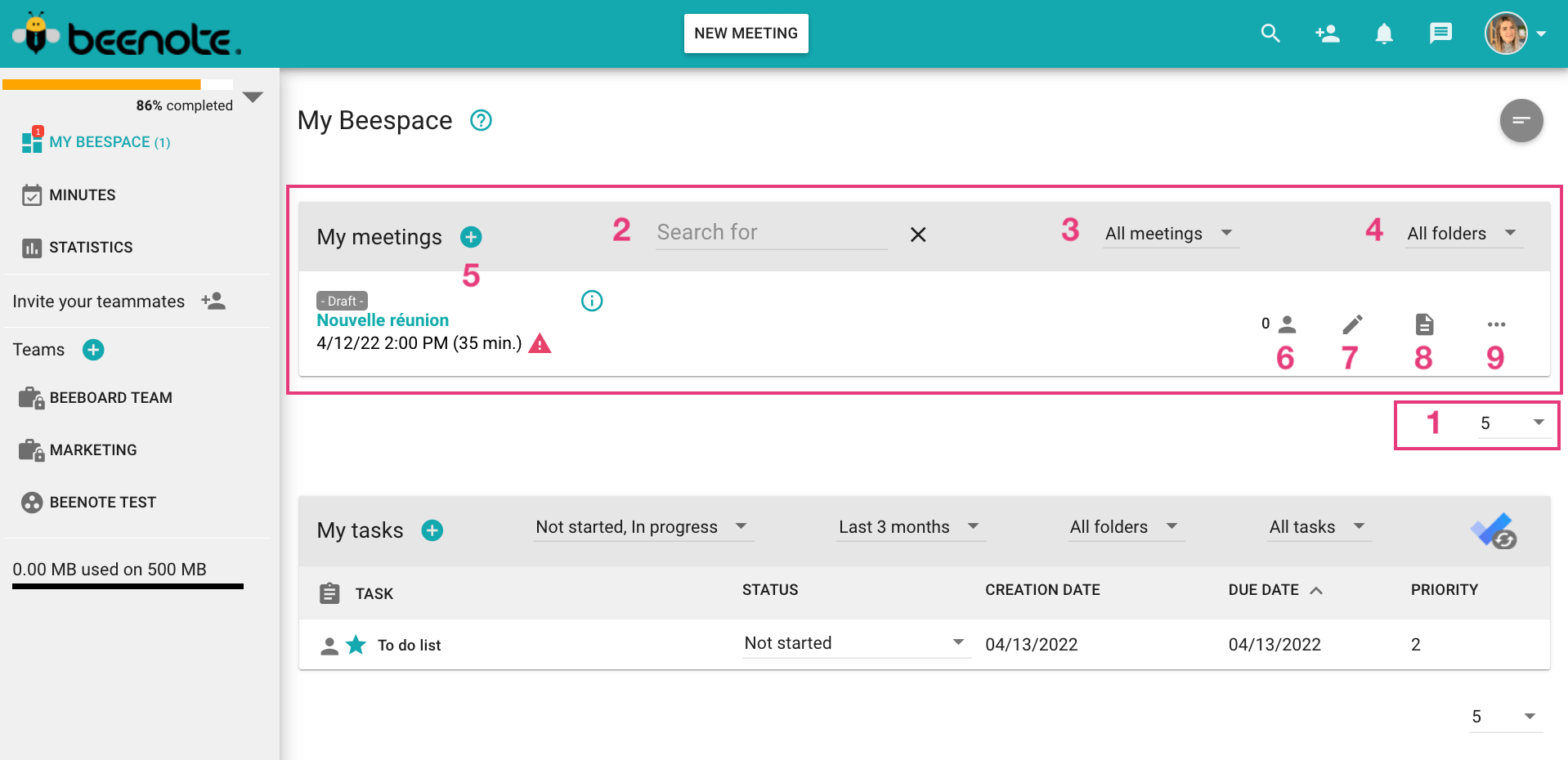 When you have several meetings, search tools can become indispensable in order to find your way around. Here's how to use them:
(1) You have the ability to search meetings by limiting the number displayed. Choose between 5, 10, 25, or 100 results on the page at the same time.
(2) You can search for meetings that interest you by entering the appropriate keywords or dates.
(3) You have the option to filter all meetings by date, i.e. today, today, and tomorrow as well as the last 7 days only.
(4) If you are working on several files at the same time, you will appreciate the ability to filter the meetings shown by files.
You also have other useful functions to manage your meetings like:
(5) You can add a new meeting with this add icon 

.
(6) The icon displays the number of people who are connected to the meeting in real-time. Click on the icon and you will get the list of people.
(7) You can edit the meeting if you have the rights.
(8) To view the agenda in quick view with one click.
(9) The three little dots icon gives you other functions in a drop-down menu such as:
Share the link to this meeting
Delete the meeting

   Next steps