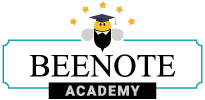 Upcoming Meetings is an interface that is mainly useful for people who plan effectives meetings.
As such, it allows access to meetings that are scheduled for the longer term. It also lists the events to which you are invited.
1. To access the My Meetings page, you must log in to your Beenote account.
2. Then you will be directed to the Beespace homepage.
3. Then, on the left side of the dashboard, you must select the My Meetings tab.
4. Finally, in the right window, you will see all the meetings you are invited to.
When you have several meetings, search tools can become indispensable in order to find your way around. Here's how to use them:
(1) However, you have the possibility to search the meetings by limiting the number displayed. Choose between 5, 10, 25 or 100 results in the page at the same time.
(2) You can search for meetings that interest you by entering the right keywords or the appropriate date.
(3) If you are working on several files at the same time, you will particularly appreciate the possibility of filtering the meetings presented by file. These functions make planning much easier.
You will definitely recognize the Beespace layout: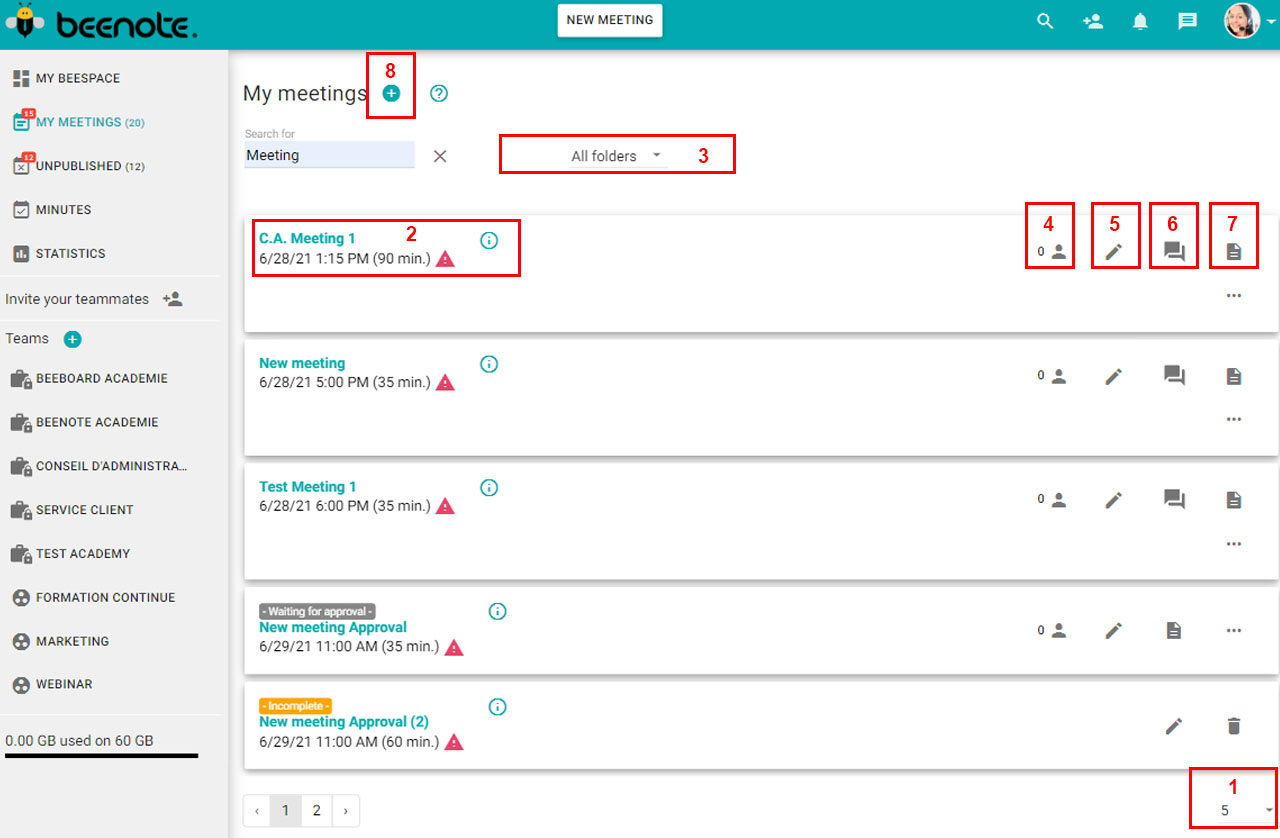 My Meetings Page Features
(4) Same icon as the Beespace icon which allows you to know the number of people connected to the meeting, in real time.
Click on the icon

to display the list of people who are connected to the meeting.
(5) In addition, you can modify the meeting if you have the rights.
(6) Thus, you will be able to access the meeting agenda and/or start your meeting when the time comes.
(7) Then, you will have access to additional functions identical to Beespace.
However, the Meeting Agenda option is added and is only used to have a quick view of the meeting.
(8) You can add a new meeting with this icon

.
The video below will also explain how to view the general information on your agenda: the attendees, the meeting folder, the team, and the agenda consultation log.