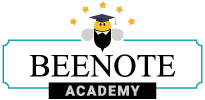 During the meeting planning, a section is intended to invite your teammates, according to their role in the meeting. The interface is very user-friendly: type the beginning or any part of the name of the desired person and a list of choices is offered to you. Avatars allow you to quickly located desired people.

At the end of the meeting planning, all these people will receive an invitation by email. This email contains two important items. First, a link to the Beenote meeting. At meeting time, guests will only have to click on the link to instantly "be" in the meeting. They will be able to access the meeting via their Beespace.
The second item in the email is an electronic invitation that will be used to update the guest's electronic calendar if needed.
Don't forget: to send an email invitation, you have to check the corresponding box at the end of planning:
Learn more about corporate calendar integration with Beenote >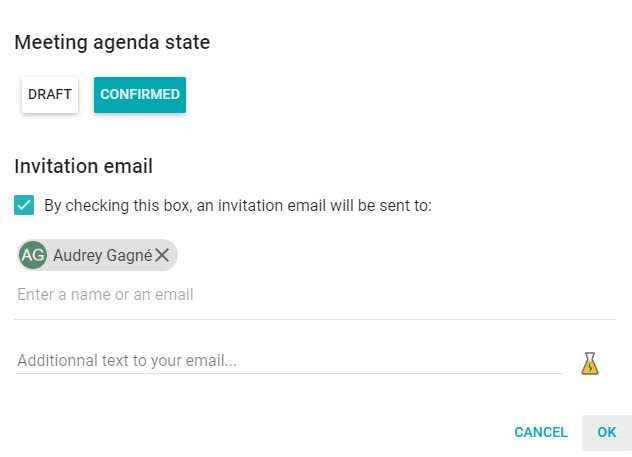 Electronic invitations: since emails are used to integrate the Beenote meetings into the guest calendars, you must always send an email when a meeting schedule is changed. This keep the calendar synchronized with meetings scheduled in Beenote. In addition, guests will receive an email to notify them of the change. No more people will come at the wrong time or in the wrong place. Thanks to Beenote, they will be notified.
Remember that when sending the invitation, you will also have the opportunity to add an additional comment, which will be included in the invitation email. This is a possibility to indicate the latest guidelines for preparing for the meeting.
Finally, if you want a specific action to be taken before the meeting is held (for example, preparing statistics to be presented), Beenote offers integrated task management that will allow you to assign this task to the person in charge. She will receive an email notification, and the task will be assigned to her Beespace.
A related article : How to Decline a Meeting Invitation
We are sorry that this post was not useful for you!
Let us improve this post!
Tell us how we can improve this post?