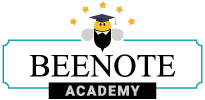 All participants in the meeting can view the Agenda. So whether you are a leader, partner, participant or guest, you can see the agenda.
However, if you are part of the work team in which the meeting is taking place, if you are not in one of the roles in Beenote, you will not have access to the agenda.
Once the meeting has been completed and the Minutes published, the meeting will appear in its home folder according to the work team it is associated with.
The agenda will always be available for viewing to all team members in the folder.
However, the agenda will no longer be available in the My Meetings tab.
Article for more information on How to write an effective minute of meeting?
Download the agenda as PDF
It is possible to download your agenda in PDF format.
1.Go on your Beespace and select My Meetings.
2.Find the agenda you wish to download from My Meetings in the left menu.
3.Click on the three dots to the right of your screen to open the drop-down menu.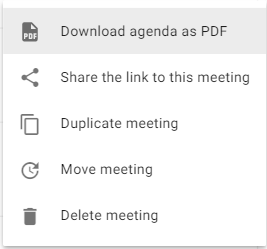 4.Click on Download Agenda as PDF.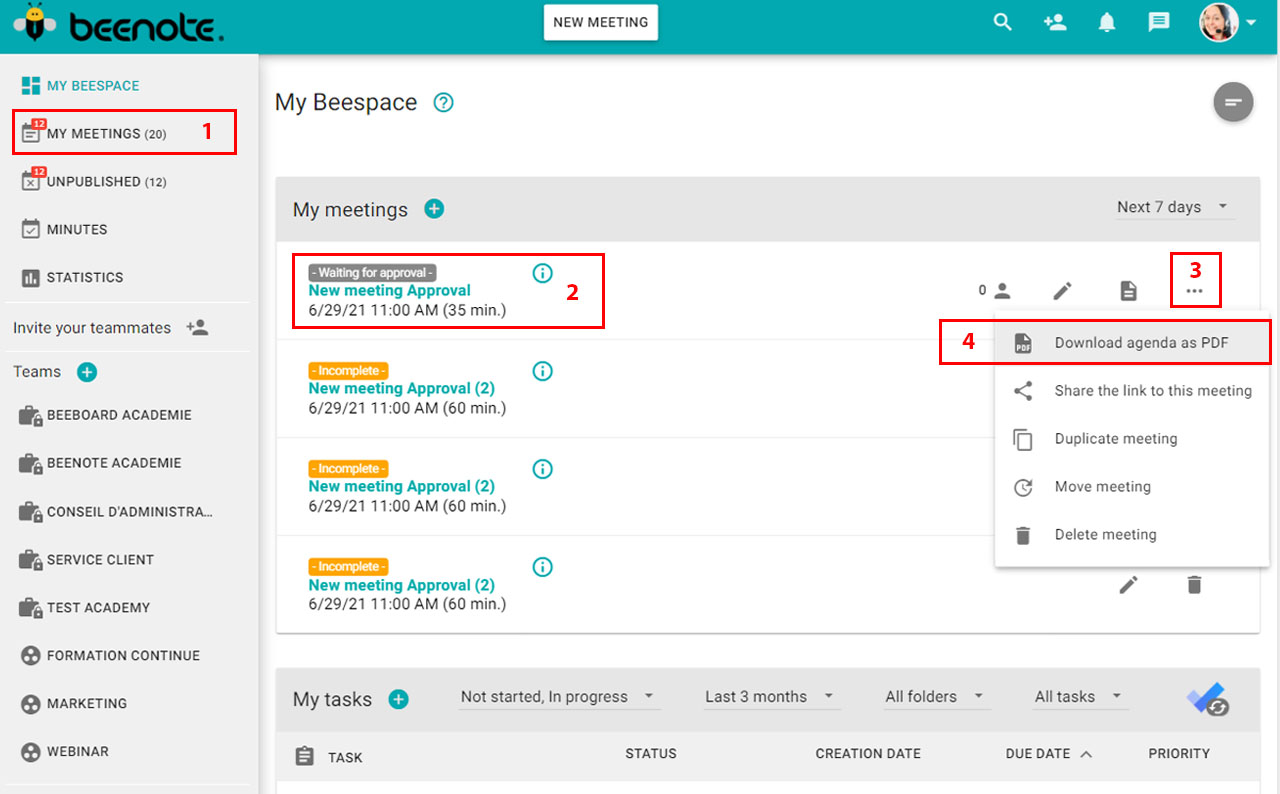 4.You just have to look for it in your downloads folder.
View the access log for the agenda
To view the access log, simply select the

 in the box for your next meeting.
Once your agenda has been sent to your teammates, you can see who has viewed it prior to the meeting.
In addition, access logging shows who and what time (first and last time) the agenda was viewed.