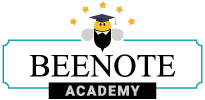 One of the most important meeting practices is reviewing the agenda before the meeting to be better prepared and after the meeting for follow-ups.
With Beenote, you can even see who has seen the agenda before the meeting with access logs.
View the Agenda Before the Meeting
Previewing the agenda in advance allows you to be better prepared for the upcoming meeting and to be aware of the topics that will be discussed.
So, whether you are a leader, partner, participant, or guest, you can consult the agenda.
Note: Even if you are part of the team in which the meeting is taking place, but you have not been assigned roles in this meeting, you will not have access to its agenda.
View the Agenda After the Meeting
Once the meeting is over, the agenda becomes a minute. The meeting will appear in the folder (the team) to which it is associated.
Therefore, note that it will no longer be accessible in My Beespace because it will have been archived in the Minutes Directory.
Note: The minutes will be available to all team members, except for guests.
Download the Agenda as PDF
You can download your agenda in PDF format for reference on your computer or for sharing.
(1) First, go to My Beespace.
(2) In the My Meetings box, click on the three small items of your agenda that you wish to download.
(3) In the drop-down menu, select Download Agenda as PDF.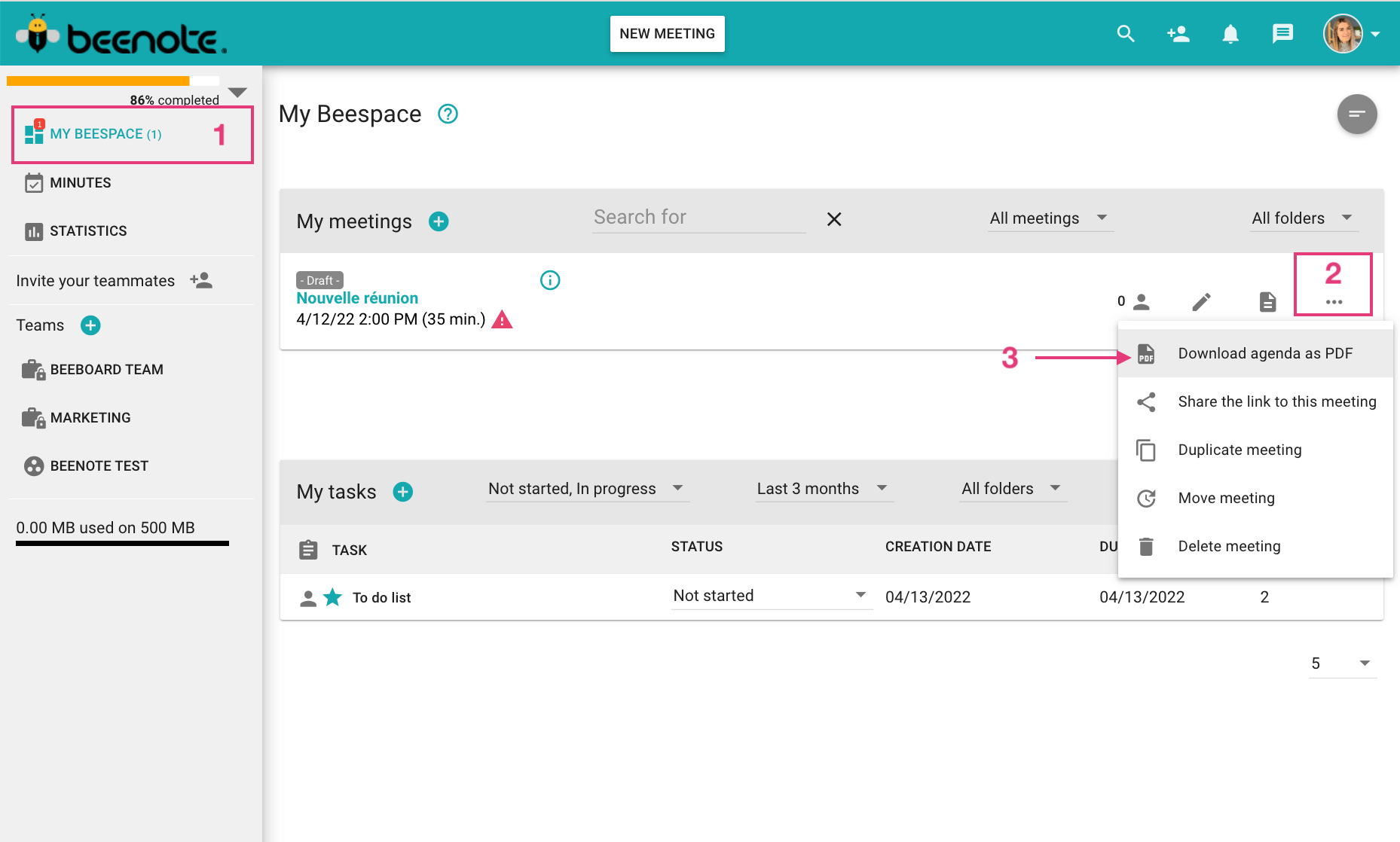 Finally, check from your computer downloads to find the file and you can consult it.
The Access Logs of the Agenda
Once your agenda has been sent to your teammates, you can see who has viewed it prior to the meeting. In addition, access logging shows who and what time (first and last time) the agenda was viewed. A feature that encourages your team to keep this good habit!
To view the access log:
Select the Information Button

 in the box for your next meeting.
In the new window, click on Agenda Viewer List and the table will appear.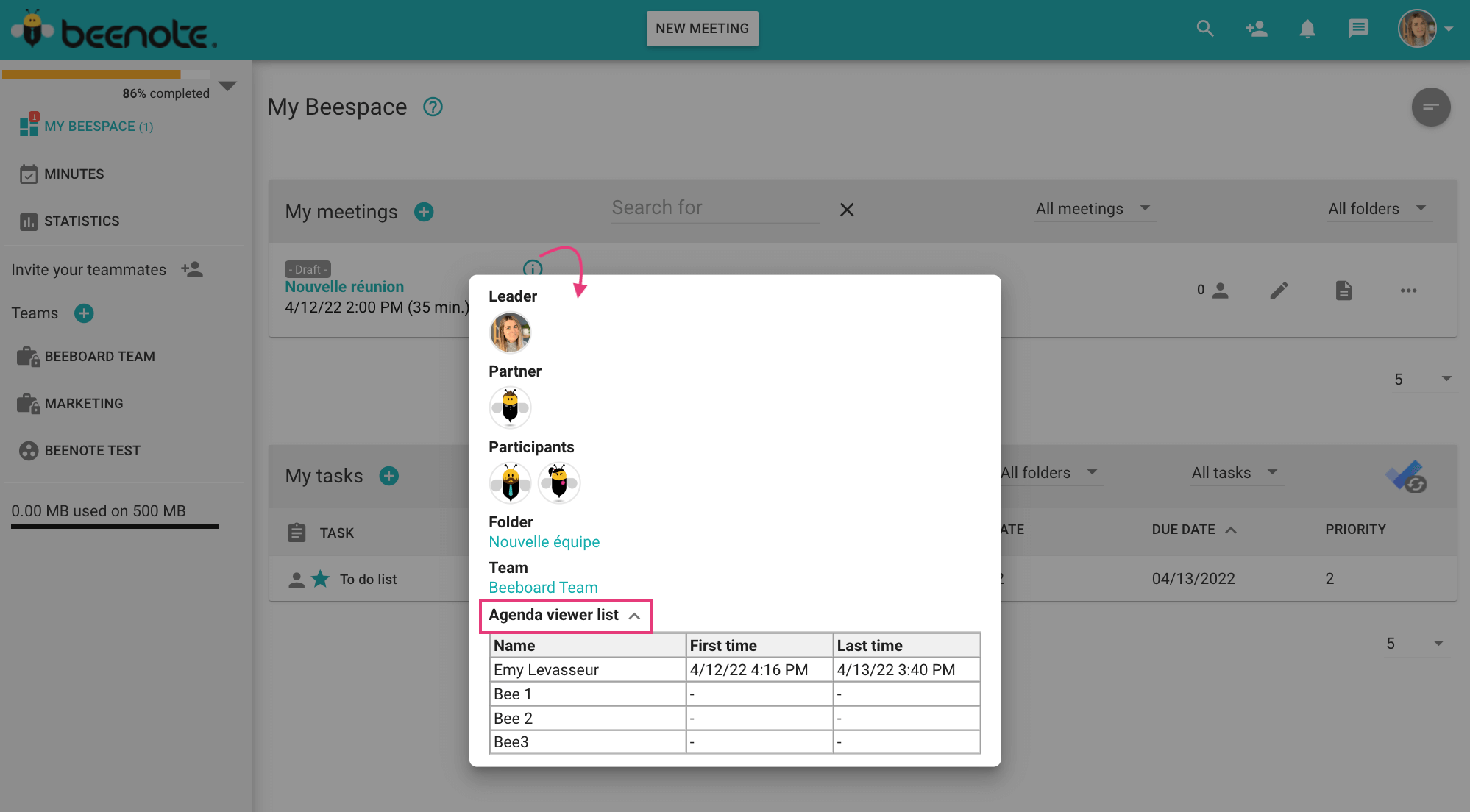 Next steps