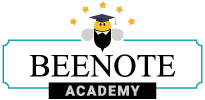 Quick search is a Beenote feature that allows you to find the information you need by keywords or by date.
It will be carried out among the following set of information:
Meetings
Topics
Notes
Tasks
Decisions
1.In In the top bar, click on this icon magnifying glass

.
You can then enter the keywords that match the information you are looking for.
If you are looking for a minutes of meeting for which you know the date.
Speed up the process by entering the date in year-month-day format. So, if the meeting took place on October 4, 2019, enter 19-10-04.
2.Beenote will search for you through your meetings, topics, notes, tasks, and decisions.
3.Beside the name of the categories, there is a number. This number represents the total of your search results.
4.By clicking on the arrow to the right of each category, you can show or hide the content of the search results.
Also, you will be able to consult the results by category, seeing the important information of each result such as: creation date and end date, start and end times, name or title, assigned folder and details.