Microsoft Outlook Calendar – Beenote Plug-in
Integrate Beenote into your Microsoft Outlook Calendar
Using the Beenote plug-in to integrate with your Outlook calendar, you can schedule meetings more easily and, most importantly, faster from your calendar.
The Beenote Plug-in is an efficient way to hold a meeting in a structured environment.
Glossary
Step #1: Download the Beenote Plug-in for Outlook
If you want to integrate with your Outlook calendar, you must first download the plug-in from the Microsoft store.
* To use this Microsoft integration with Outlook 2013 and 2016, you must be logged in to a Microsoft online account such as Office 365, Live, Hotmail or a domain related to Microsoft but not limited to this list.
Step #2: Log in with your Microsoft account
Then log in to Beenote with your Microsoft account*.


2.Once in Beenote, go to Account Settings and click on Integrations. (menu in the top right corner)
3.Click Enable.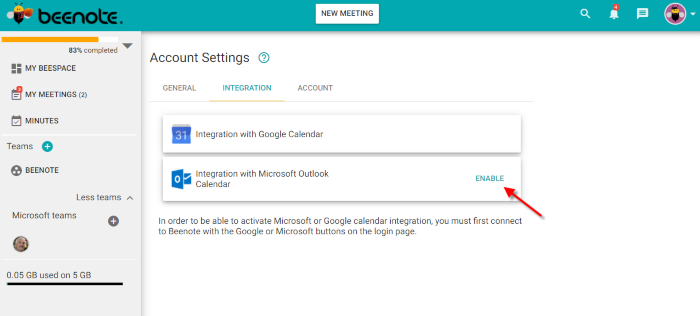 Your Microsoft calendar is synchronized with Beenote. You can now use Beenote from your Outlook calendar.
If you use Beenote outside of your calendar
When you create an agenda for a meeting, you have 3 options: Do not link with Calendar, Create a new event or Link to an existing event.
* It is important to accept the terms and conditions to access integration in your Outlook calendar.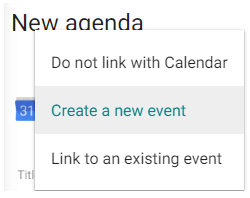 You will then get the following message:

Your meeting is now associated with your Outlook calendar event and also with your attendees.
Please note that there may be a delay of a few minutes before you see it in your calendar.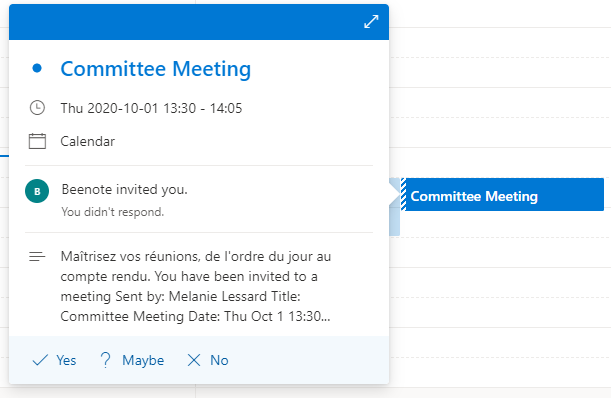 We are sorry that this post was not useful for you!
Let us improve this post!
Tell us how we can improve this post?