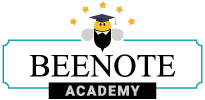 Trial Periode and Beefree Version
When you sign up for Beenote, you have a free trial period with all the features. At the end of this period, you will be upgraded to the Beefree version, but with more limited features of the software.
You will find in this article :
Take a Trial Period of Beenote
When you create your account, depending on your answers, you will get a trial to Beenote for team/project meetings or a trial to Beenote's premium solution, Beeboard, for board or executive committee meetings.
You have a free trial period automatically for a period of 14 days for Beenote and 30 days for Beeboard.
The trial period can only be renewed a second time. This means that you have a maximum of 30 days to fully use Beenote and a maximum of 60 days for Beeboard.
During this period, you will have access to all the functions of Beenote or Beeboard so you can try the software.
Manage the Beefree Version
After your first trial period, your account will automatically switch to the Beefree version if you have not purchased a license. You will still have access to your Beenote account for free, but with much more limited functionality.
The first time you log into your account when your first trial period is over, a new window will appear indicating that your trial has expired.
You can extend your trial a second time by indicating the main reason, and then click Start Trial Now.
If you have already used your second trial, you can keep the Beefree restricted mode or choose a plan.
Click on Select my plan.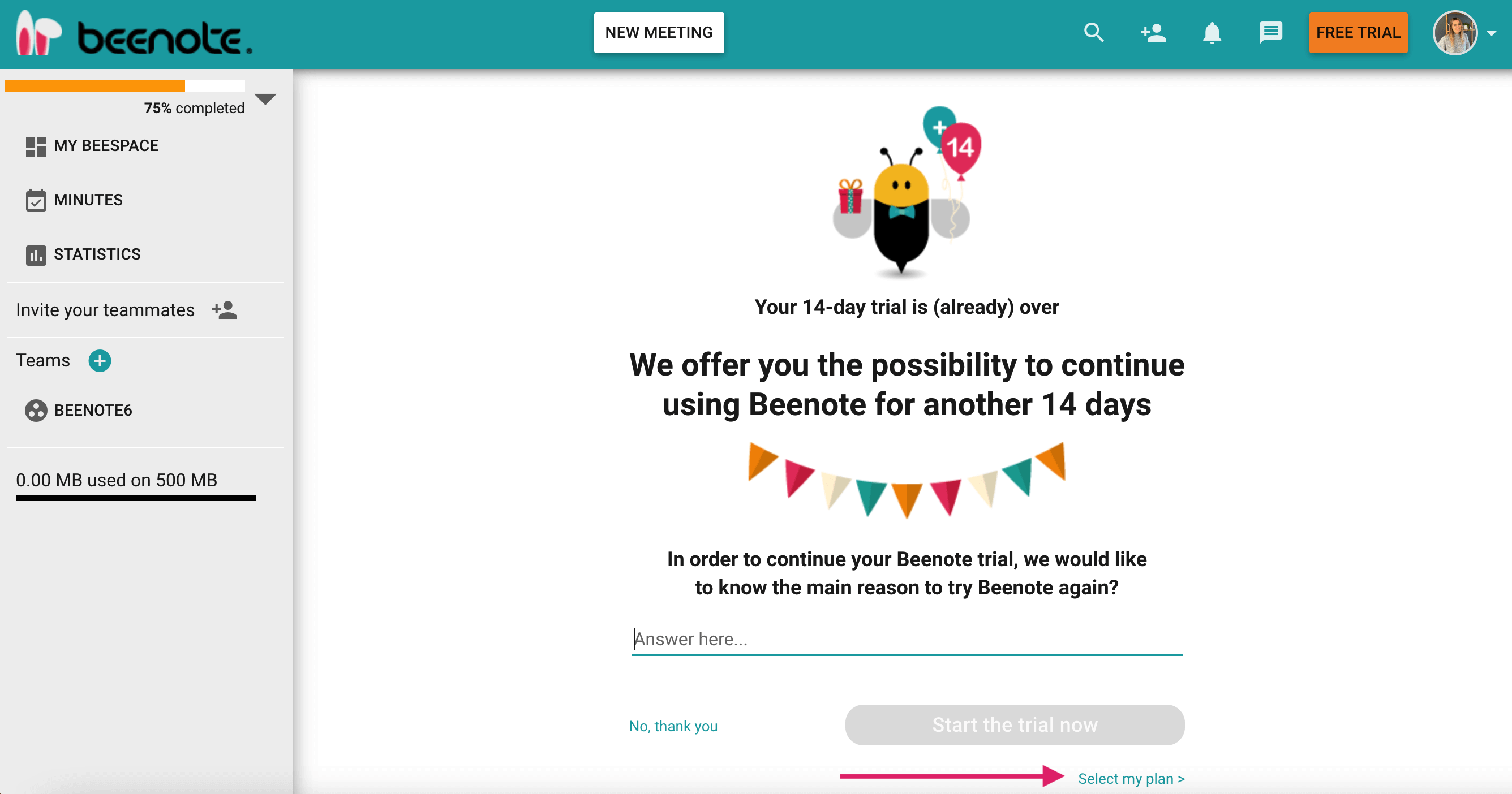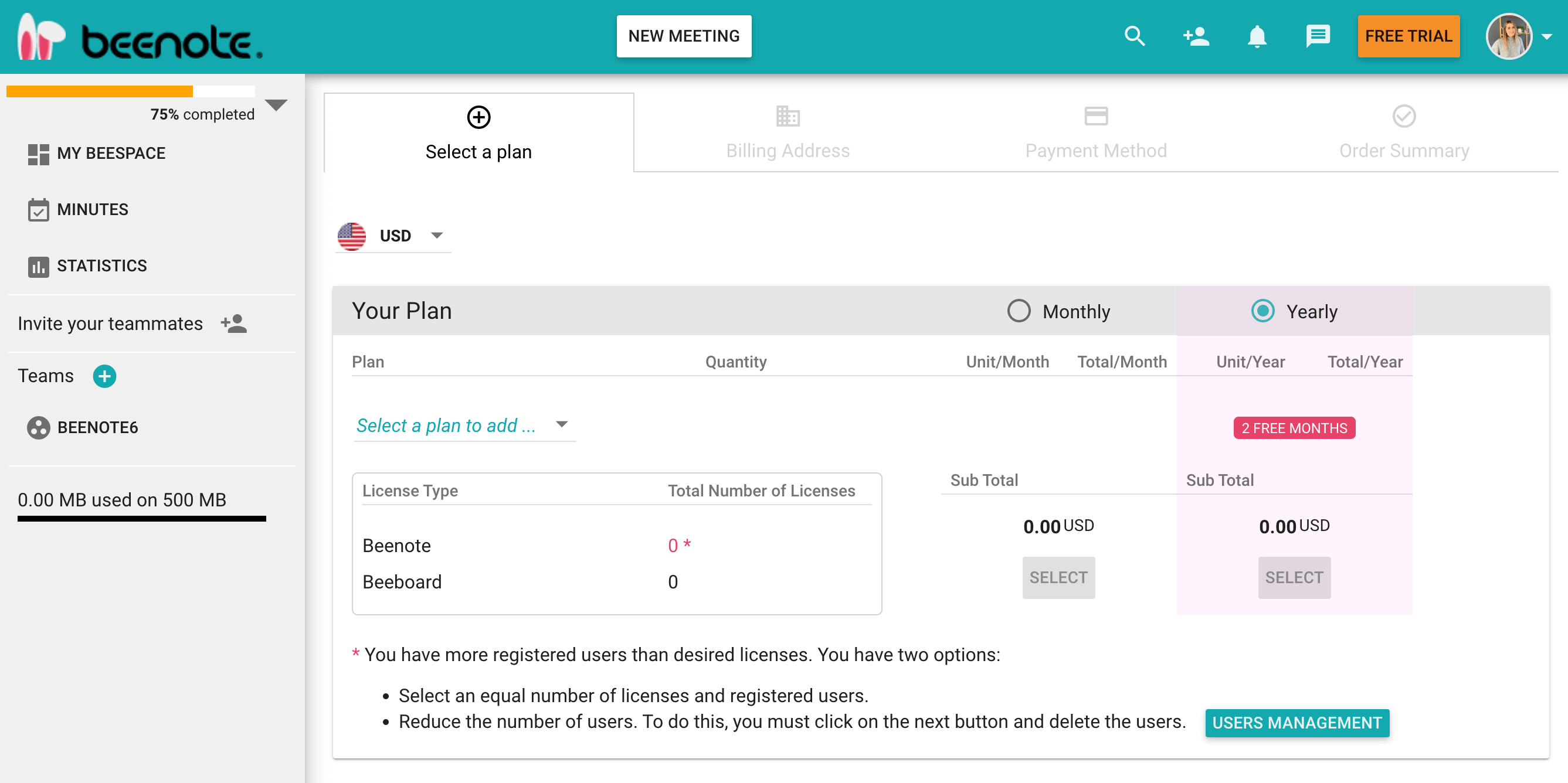 If for any reason you did not agree to take the 2nd trial, you can always do so by clicking on the Free Trial button in the top menu bar.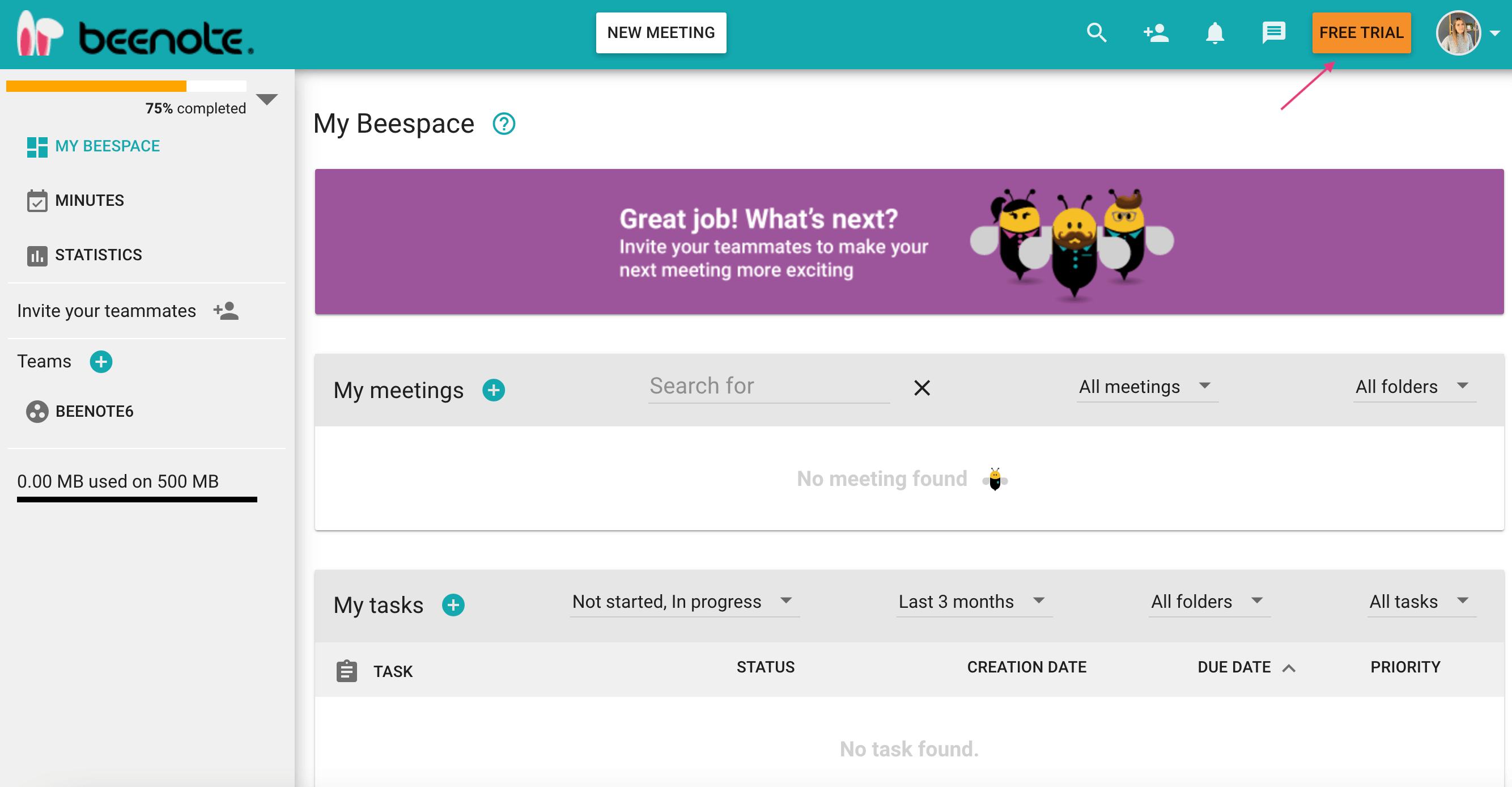 If you already have a Beenote or Beeboard subscription, you have the possibility not to renew your subscription. This way, you can switch to the Beefree version with the restricted features without losing your data.
Restricted features of Beefree
With the Beefree version, i. e., once your trial period is over and without a subscription, you will only have access to very limited functions. Some of them will not be active, because they are exclusive to the Beenote or Beeboard plans.
Here is a table that shows the only functions available in the Beefree version: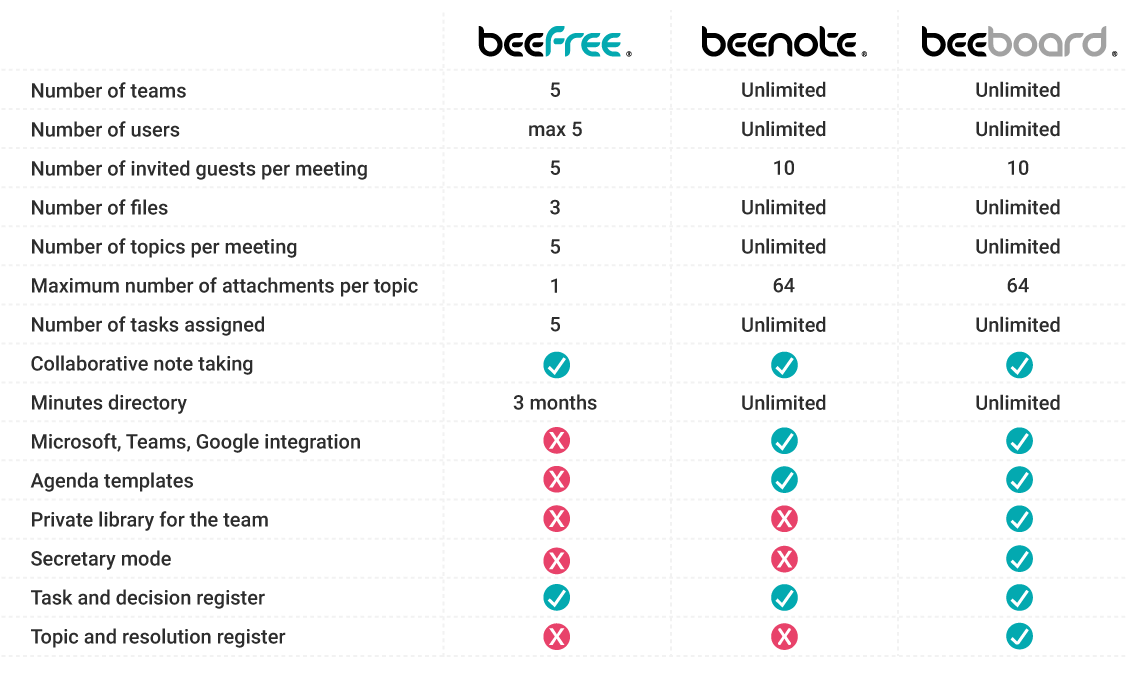 We understand the importance of keeping your data private. That's why Beeboard is the solution for your data privacy.  Your Beeboard team will have the status of a private team.
In addition, you will have access to a private library. Thus, your sensitive data will be confidential and safe. 
Beenote ensures compliance with the following security standards*:

*Certifications are in compliance and have been awarded by the appropriate authorities to the holders.

   Next steps