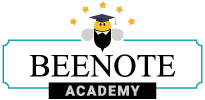 To get started using Antidote's integration with Beenote, you must have a paid Beenote or Beeboard account and use Firefox or Chrome browsers. If you have a previous edition of Antidote, upgrade it now. And if you do not have it yet, purchase it right away. Integration with Antidote works on versions 9 and higher.
The Antidote integration manifests itself in two ways in the interface of Beenote: 1) by the appearance of the Antidote toolbar at the top of the page and 2) by the appearance of the small iconic flask in each text boxes.
To learn more about integrating with Beenote >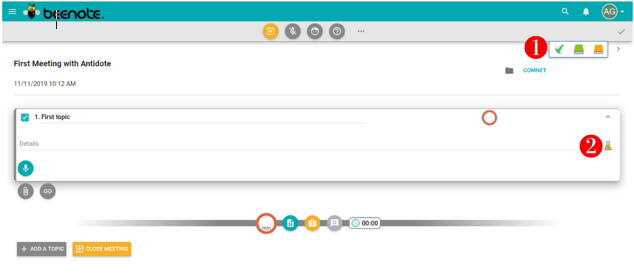 When you would use the Antidote features, determine the place to check the spelling and then, click on one of these icons and the corrector will activate. You will have access to all the features you like.
To call the dictionaries, select a word and click on the green book

. Just click on the orange book

to call the language guides. To launch the corrector, select the text you want to submit and click on the hook

or the flask

.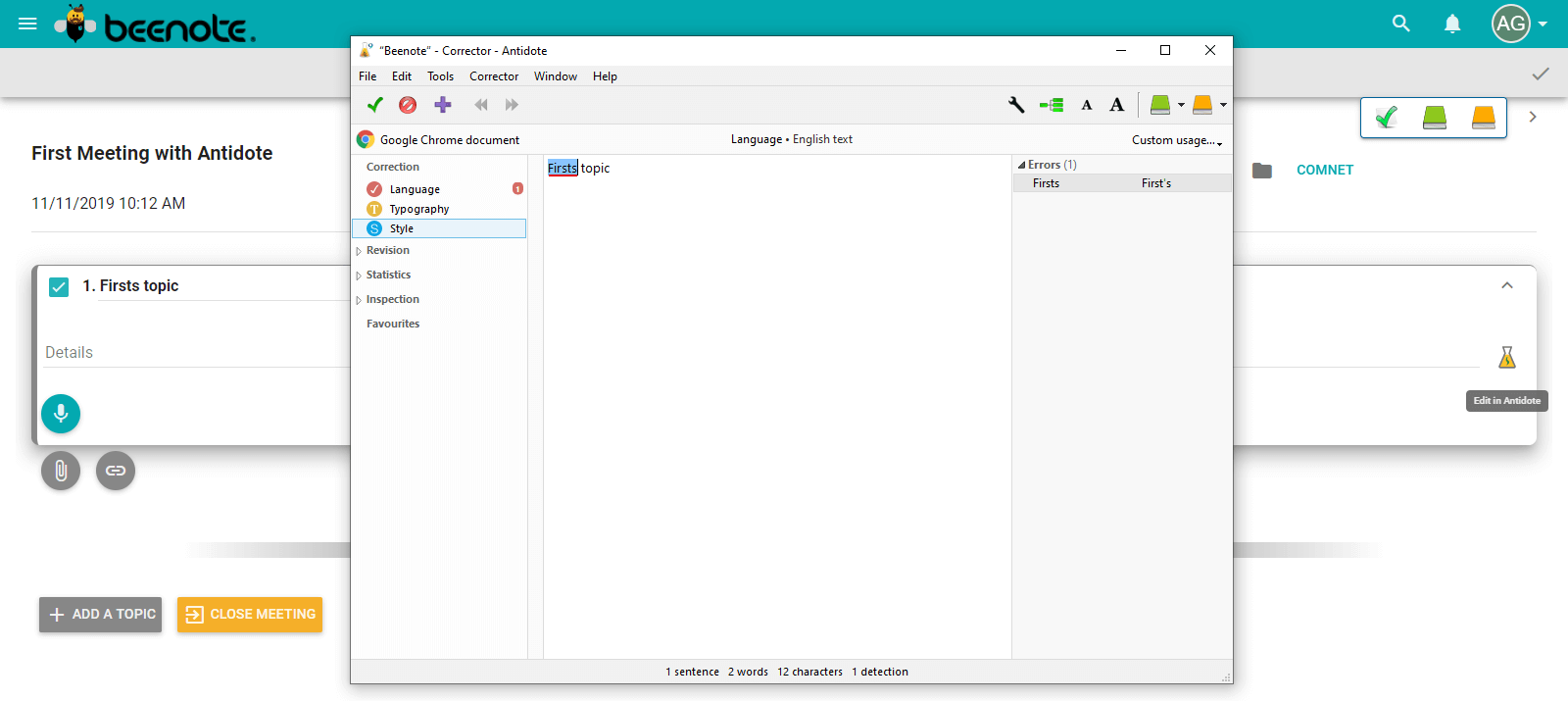 We are sorry that this post was not useful for you!
Let us improve this post!
Tell us how we can improve this post?