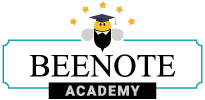 Create an account on Beenote to manage your meetings from agenda to minutes!
1. Go to the Beenote homepage.
2 On this page, click on Start Now or Free Trial.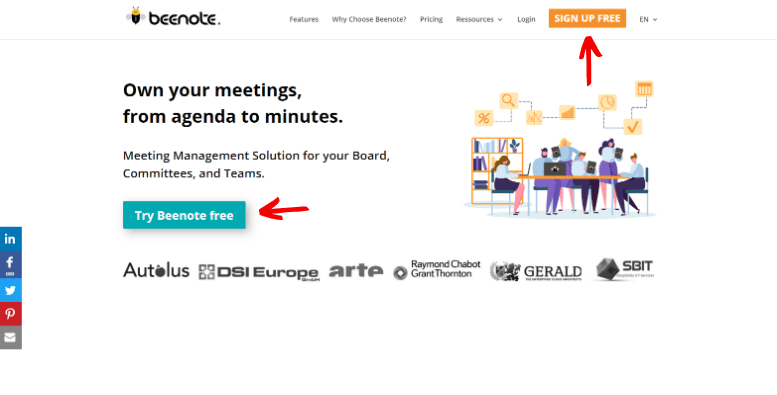 3.You will then be directed to the sign up page. To create an account, you have three choices: register with Google, register with Microsoft or register with an email address. (See below for the specifics of registering with an email address.)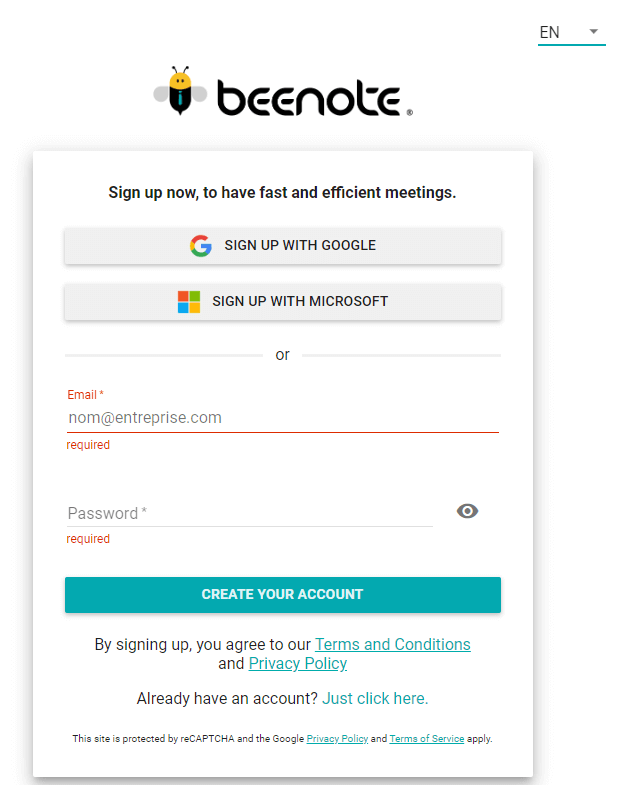 4. Then, it only remains to complete your profile. Nothing could be easier! Beenote is with you every step of the way. First, enter your full name (first name + last name) and change avatar for a photo.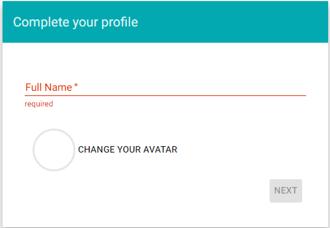 And, create your first work team by giving it the name you want. To make your meetings even more efficient, you can invite teammates to join you on Beenote.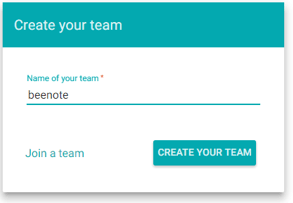 Create an Account – Registration with an Email Address
Unlike registering with a Google or Microsoft account, registering with an email address has a few additional steps.
1.First, you will be invited to create a password.
2.Then, an email will be sent to you to validate your account and start your first meeting.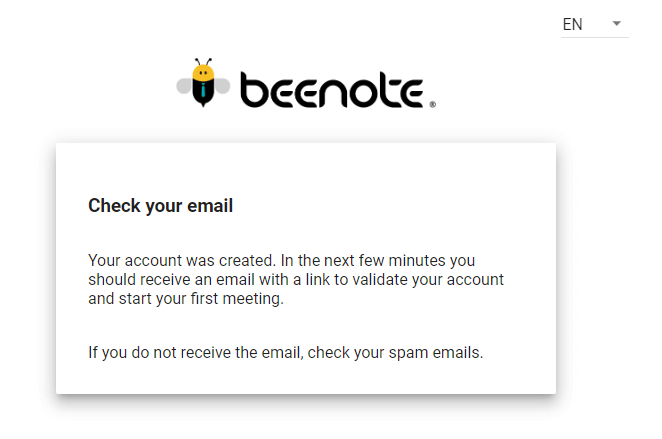 3.To confirm your account, you will simply have to click on Confirm your email directly in the email you received from Beenote. You will then be taken back to the Beenote login page. Enter the password you just created and you're done! Your registration is now confirmed.
4.The following steps are the same as for registration with a Google or Microsoft account.
We are sorry that this post was not useful for you!
Let us improve this post!
Tell us how we can improve this post?