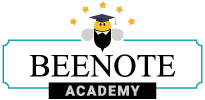 The meeting agenda state lets you know where you are in the drafting of the agenda. You can edit and save your document easily.
When you save your agenda because it is finished or in writing process, two options are available to you: Draft or Confirmed.
You will find in this article:
When you write your agenda, you may need to give up work in progress for a variety of reasons. The Draft option will be useful to keep the work in progress.
You can also use the Draft option when you want collaborative writing of the agenda. People invited to collaborate*, receive an email invitation to edit the agenda by adding topics, notes, documents and/or links. Once completed, you or another member of your team can click Confirmed.
*Only the leader and the partners can edit their subject. Participants and guests can't modify the agenda. Also, the agenda in draft mode will not be visible to them.
When you consider your agenda complete and completed, it is now available to your meeting members when you click Confirmed.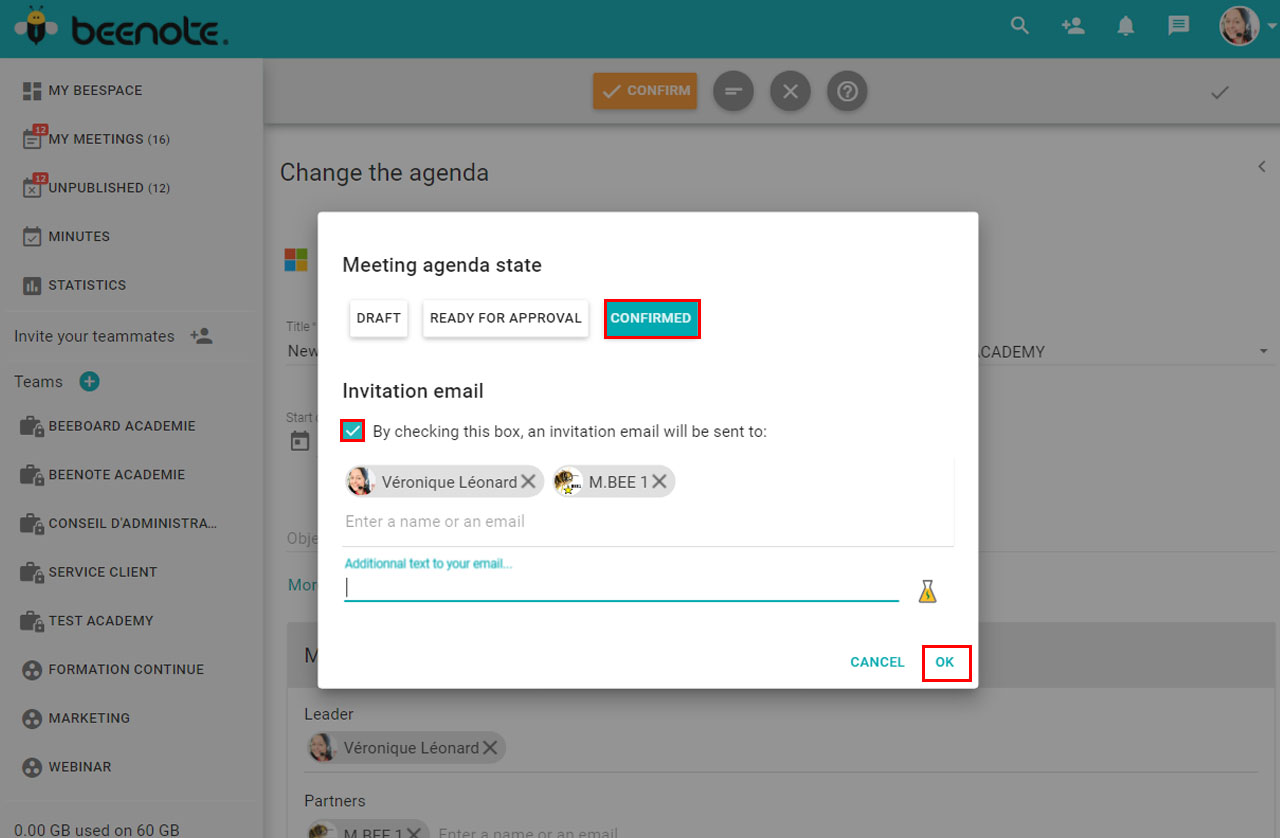 How to make a DRAFT agenda?
1. Select Draft to save your agenda and press OK.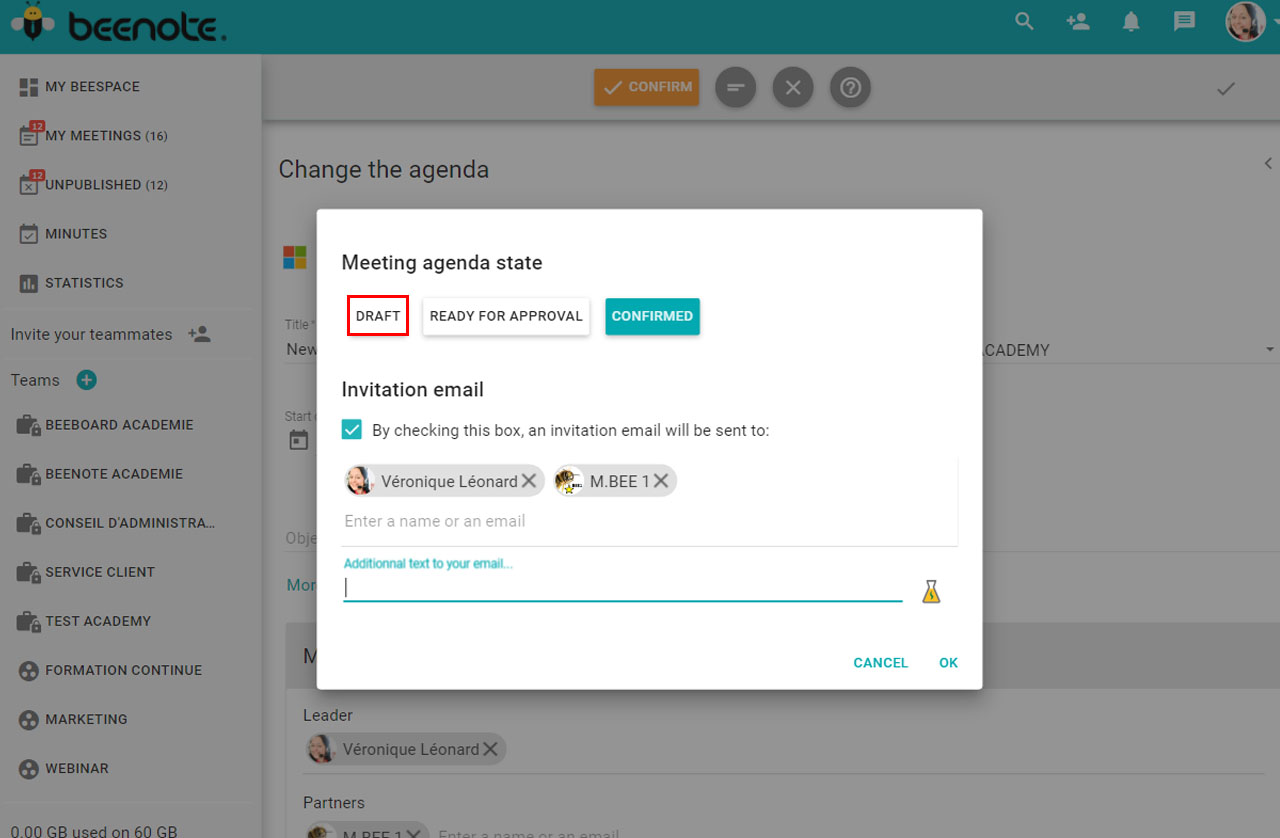 2. In the My Meeting or My Beespace tab, the –Draft– status of your agenda will be now displayed.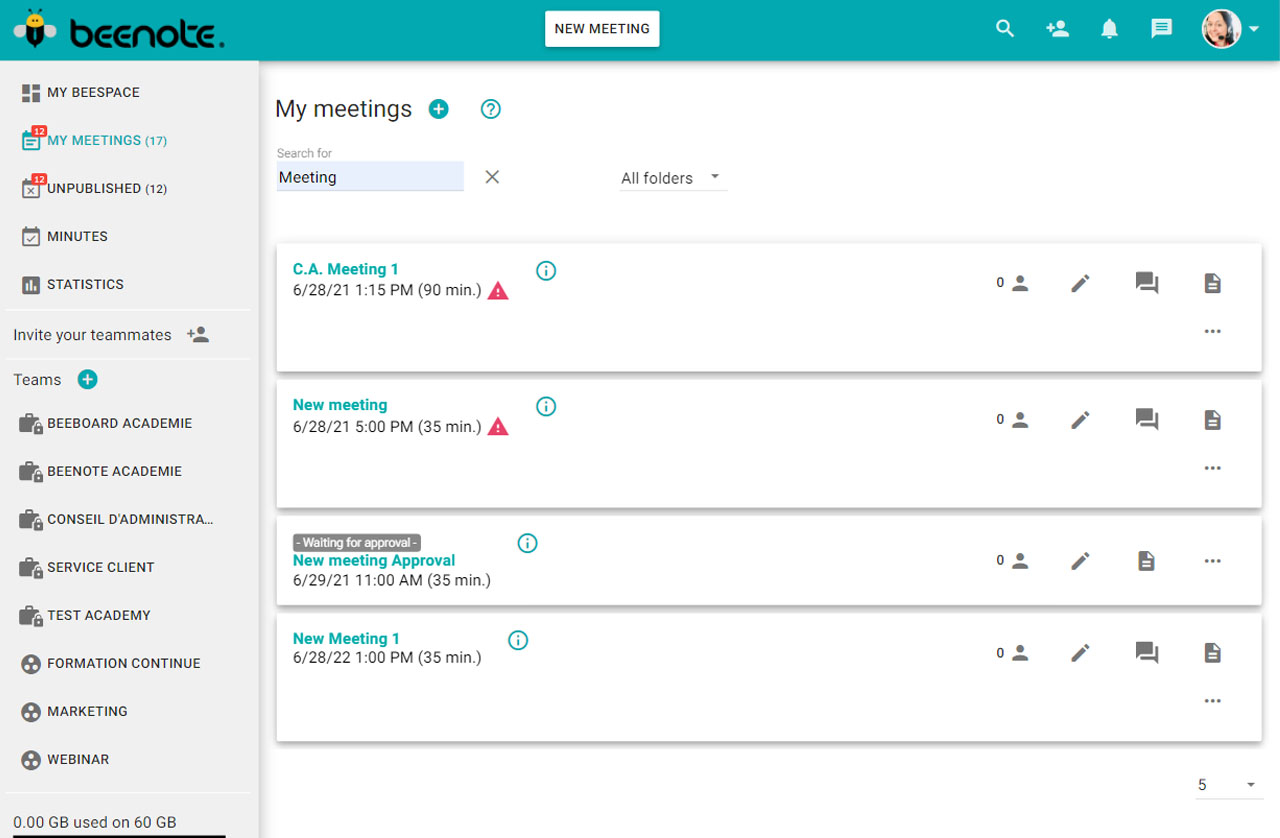 3. To edit the agenda again, you can click on the title of your meeting or on the edit icon

.
4. When the editing is done, Save

 your agenda again and this time, click on Confirmed.
How to make an agenda Ready for approval?
Note: The Ready for approval feature is only available in Beeboard.

Unlike Beefree and Beenote, in Beeboard, when you save your agenda, you will have three options:
–Draft
–Ready for approval (Beeboard only)
–Confirmed
In fact, once your agenda is complete, you can set it to Ready for Approval and determine who needs to approve it in order to have a final agenda and properly conduct your board or committee meeting.
1. Select Ready for Approval.
2. Add the people who must approve it.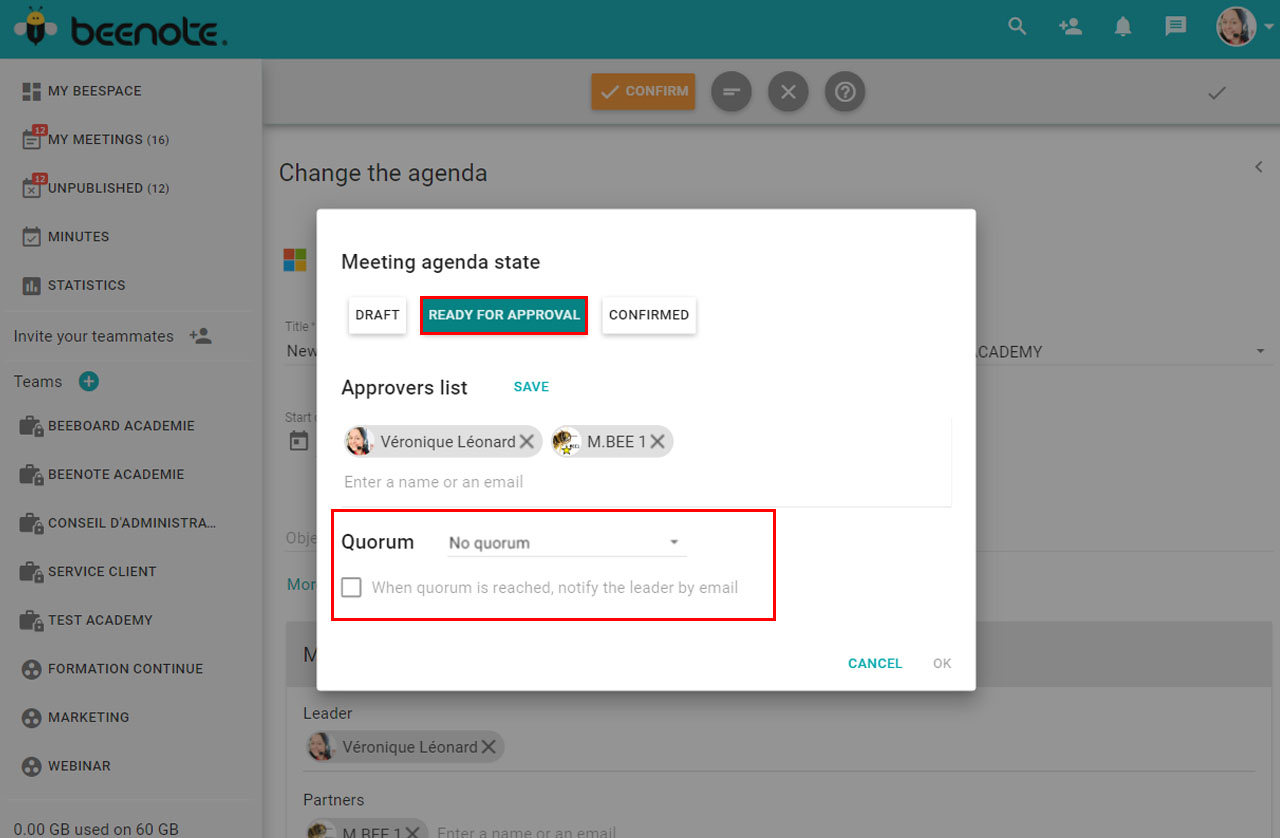 3. Select Save or check the box if you wish to use Quorum and select the number of votes required and Save.
4. Approvers must approve by clicking on I Approve. The date of approval will then be entered. You have the option to send an email to them informing them that they must approve your agenda.
5. In the My Meetings tab, the status of your meetings are visible. Click on More Info to see the list of approvers. You can also see who has or has not viewed the agenda.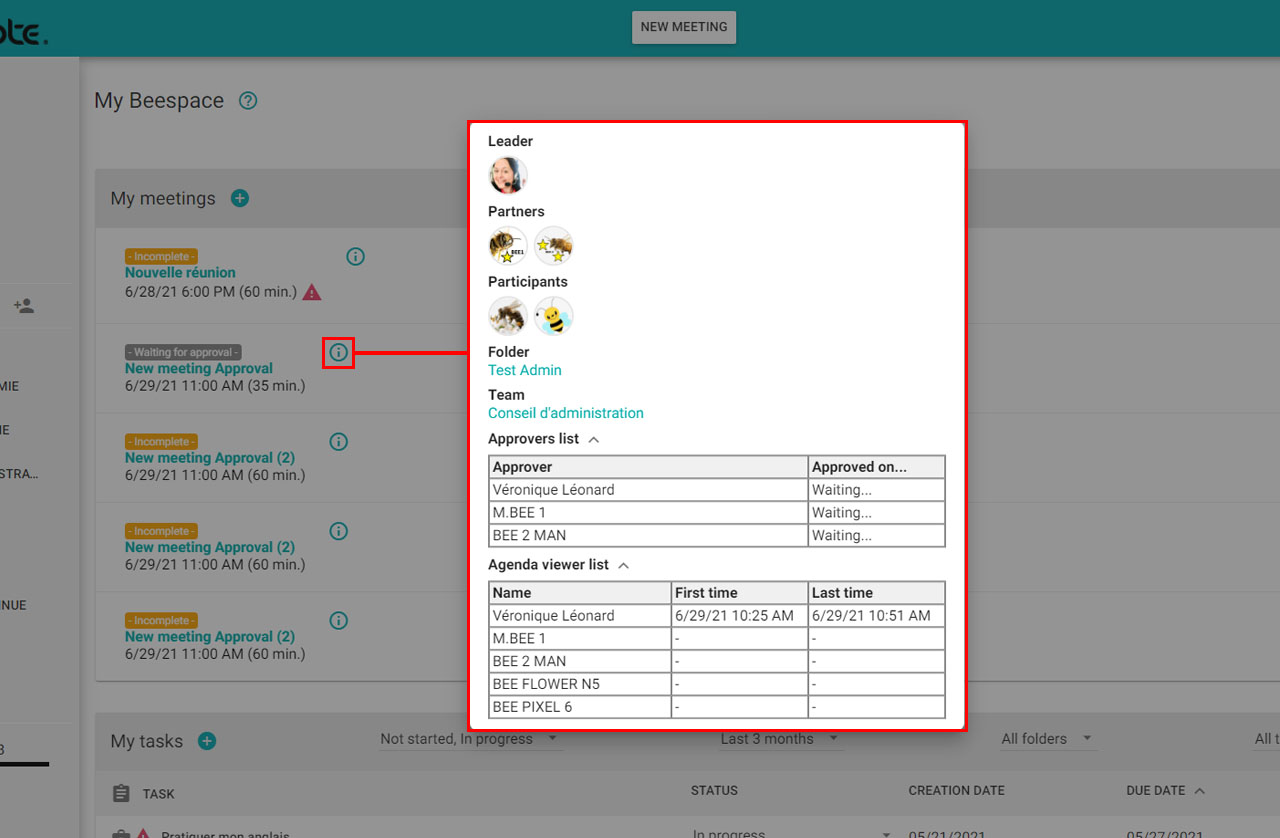 Please note that the agenda can always be modified when it is awaiting approval.
6. The last approver on the agenda will confirm the final status of the agenda.