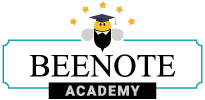 Beenote plans and their features
Compare the 3 plans of Beenote and their features
Here is in detail what differentiates Beenote's 3 packages. Do you have any questions or concerns? Contact our sales team and we will be happy to advise you on the package that includes the features that best suits you, customizec to the needs of your board, your committees and all the teams in your organization.
To learn more about how Beenote users use it >
We are sorry that this post was not useful for you!
Let us improve this post!
Tell us how we can improve this post?