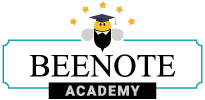 When you complete the preparation of your agenda (Meet Later), you can determine the number of members that the quorum should be constituted, which includes approvers whose role is to be the leader or partner in the meeting to approve the agenda.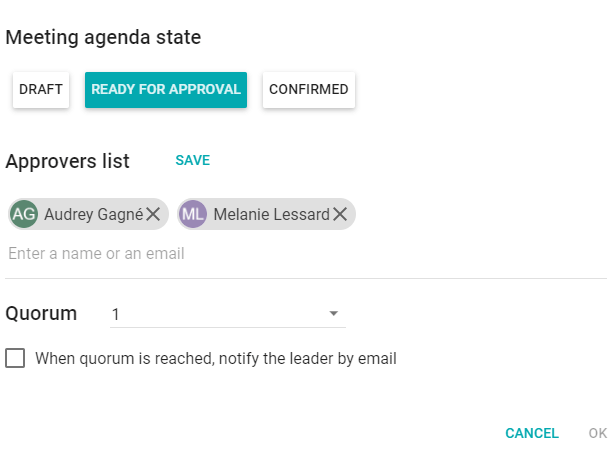 You must SAVE the Approvers list, for the quorum, to be effective.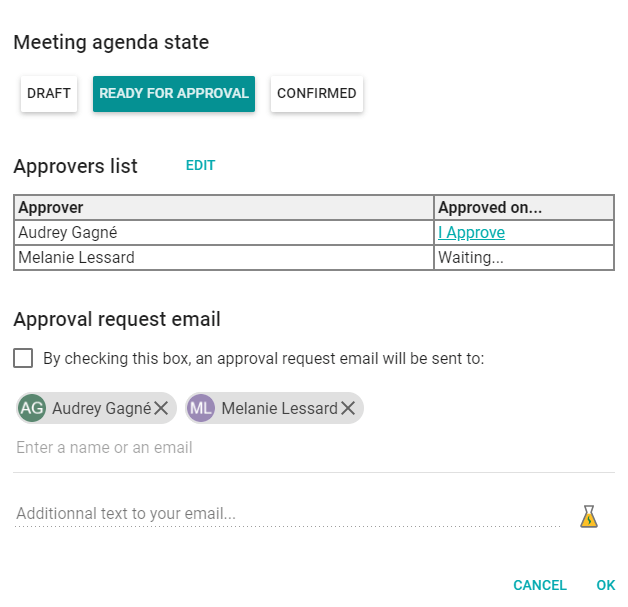 An email will be sent to the people concerned. Afterwards, you can view the meeting information in My Meetings tab to see if the quorum is reached (Approvers List).

We are sorry that this post was not useful for you!
Let us improve this post!
Tell us how we can improve this post?